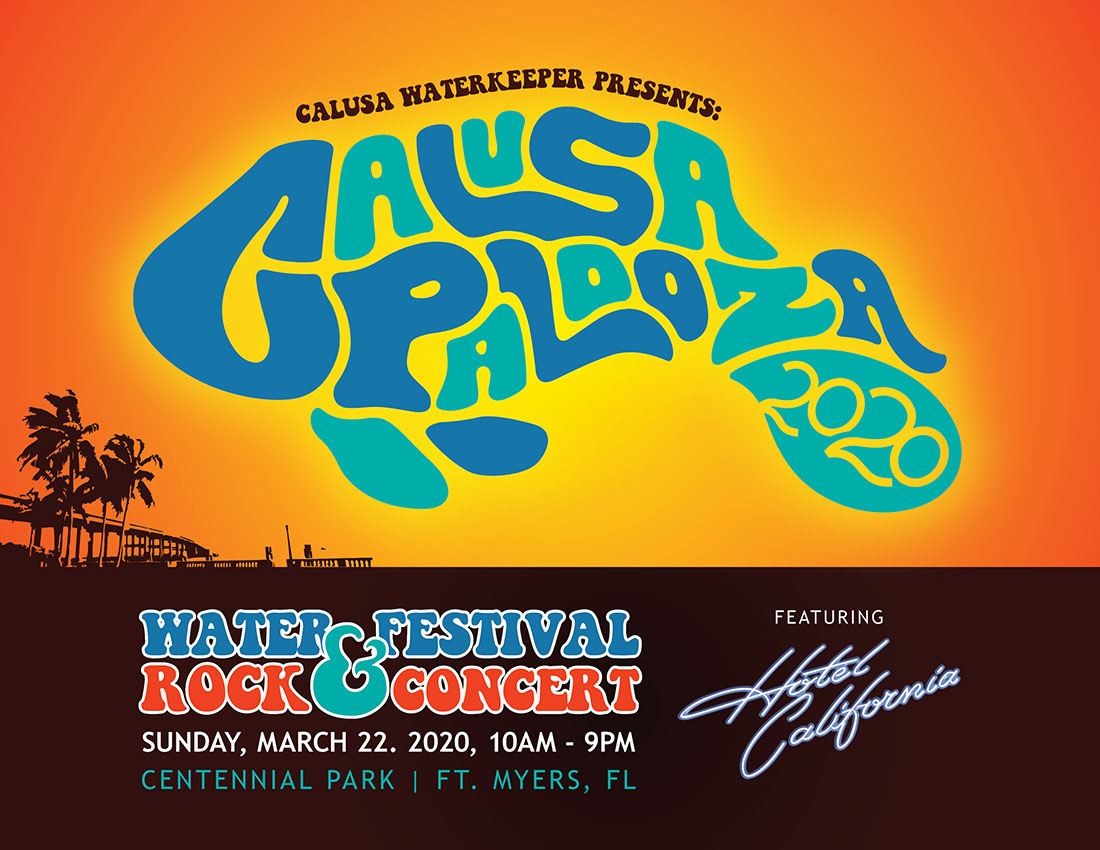 We're Having a Party!
And, We'd Love Your Help.
On Sunday, March 22, Calusa Waterkeeper will put on the sequel to last year's Big Calusa: CALUSA PALOOZA - a day-long, water-themed festival of education and entertainment capped off by a twilight double-header Concert for Clean Water in Centennial Park, downtown Ft. Myers.
Among the activities planned for the day are kayak and paddle board races, paleontology exhibit, nature workshop, master naturalist tour of the river, boating safety training, fishing tutorial for kids, live mermaid show, Calusa Waterkeeper Ranger testing demo, on-land rowing demonstration, food trucks, beer sales, vendors and much more. The day will conclude with back-to-back rock concerts on the main stage with St. Pete favorites Elly & Company followed by our headliners, The Original EAGLES Tribute Band, HOTEL CALIFORNIA that tour nationally, commonly drawing three to four thousand attendees.
In addition, we are planning the largest ever clean-up of our region's waterways in the week leading up to CALUSA PALOOZA, starting on March 14, culminating on March 22.
We need your help to pull off this remarkable festival!
Join us for the inaugural meeting on Wednesday, January 15, from 5 - 7 pm in Centennial Park.
Then, join us for the subsequent meetings all held at the Collaboratory: 2031 Jackson St, Fort Myers, FL 33901
January 22: 5 - 6 pm
January 31: 5 - 7 pm
February 20: 5 - 7 pm
February 24: 5 - 7 pm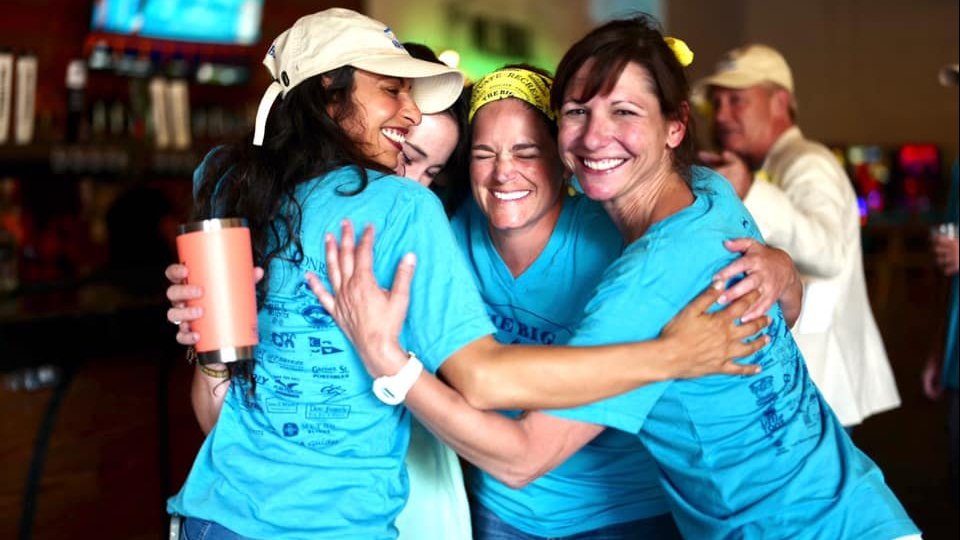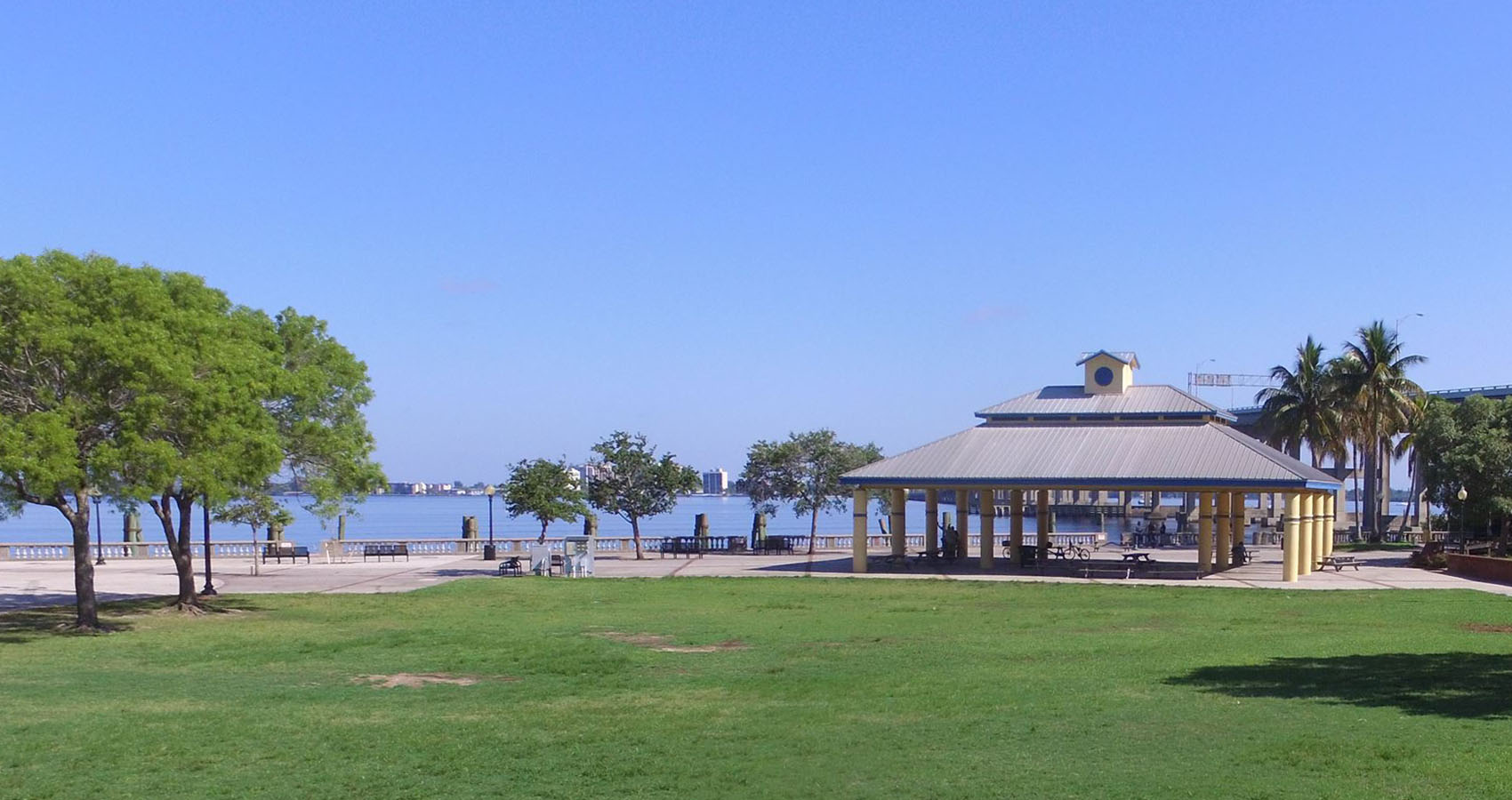 You may also contact KC Schulberg (Executive Director / Calusa Waterkeeper) for more info on how to get involved: [email protected] | (239) 784-0880
Together, we will create something truly exceptional - a day that entertains and educates and one that promotes clean water all year long.
If you know someone who would like to sponsor CALUSA PALOOZA, please put them in touch with KC Schulberg: (239) 784-0880
Sponsorship opportunities range from $250 - $10,000.
Unable to volunteer during Calusa Palooza?
Would you please consider making a one-time donation for this event?
CALUSA WATERKEEPER MISSION
To Protect and Restore the Caloosahatchee River from Lake Okeechobee to the Coastal Waters.
Calusa Waterkeeper
PO Box 1165
Fort Myers, FL 33902