Save the Date - Oct. 4
Estero Movie Premiere & Online Benefit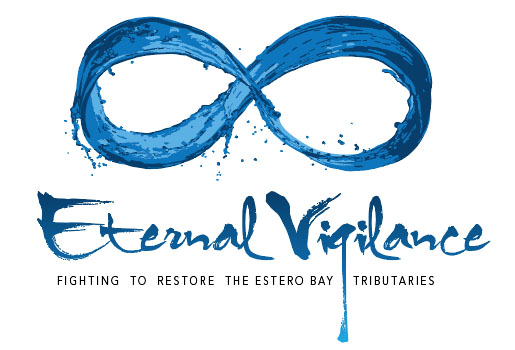 Plan to join us Sunday, October 4th for an exclusive online benefit event and the virtual release of our newest documentary!
October 4, 2020 marks the 30th anniversary of the designation of the Estero Bay tributaries as Outstanding Florida Waters. Our latest film, ETERNAL VIGILANCE - Fighting to Restore the Estero Bay Tributaries is made possible by a grant from CHNEP, and highlights the neighboring communities that surround and enjoy the magnificent Estero Bay watershed.
Florida Harmful Algal Blooms Produce Multiple Toxins Detrimental to Human Health
The toxic summer of 2018 garnered national and international attention as a 1-2 punch of toxic algae blooms decimated Florida's west coast. A massive blue-green algae bloom released from Lake Okeechobee caused widespread devastation along the Caloosahatchee and its canals and tributaries as a deadly red tide bloom killed millions of pounds of sea life along the Gulf Coast.
Since then, the team from Wyoming's Brain Chemistry Labs along with support from Calusa Waterkeeper, the Sanibel-Captiva Conservation Foundation and professors from the University of Miami have worked tirelessly on analyzing water samples and tissue samples from deceased marine life to further research on the potential human health impacts of cyanobacteria, karenia brevis and other harmful algal blooms and how they interact with one another.
Calusa Waterkeeper Policy Planning Objectives
We welcome you to review our revised policy goals for state and federal water quality improvements in Southwest Florida, which include:
Establish State-Wide Standards for Cyanotoxins
Develop Red Tide Brevetoxin Standards
Increase Fecal Indicator Bacteria (FIB) Monitoring
Ensure Water Quality Treatment for the C43 Reservoir that will meet Effluent Limitations
Improve State-wide Stormwater Treatment Criteria
and More!
Celebrating 25 Years - Founded in 1995
We are excited to release our Anniversary Commemorative publication recognizing our 25-year history, starting as CRCA – Riverwatch in 1995. This expanded souvenir newsletter is chock full of historical accounts from our founding and early years, along with a focus on key issues throughout our watershed.
Please consider adding $25 to your next donation to salute our anniversary!
CALUSA WATERKEEPER MISSION
To Protect and Restore the Caloosahatchee River from Lake Okeechobee to the Coastal Waters.
Calusa Waterkeeper
PO Box 1165
Fort Myers, FL 33902