Calusa Waterkeeper is guided by science to protect our water quality and human health. We fill a unique niche in Southwest Florida and would value your support!
Calusa Waterkeeper is currently seeking a Director of Development. Learn more or apply today.
Your support helps ensure we meet our testing goals to improve water quality awareness and advocacy.
Fighting for Drinkable, Fishable, Swimmable Water
Volunteer Hours and Counting
Calusa Waterkeeper is a non-profit organization dedicated to the protection of the Caloosahatchee River & Estuary in Southwest Florida. This includes Lake Okeechobee & Estero Bay, plus the near-shore waterways of Lee County. We strive to achieve this mission through education and promotion of responsible use and enjoyment by all people.
"
Thank you for all that you're doing to improve our water quality and to educate us on changes we ourselves can make to help.
"
Vicky C.
Cape Coral
"
I have come to value the work of the Calusa Waterkeeper and its important voice in our community advocating for cleaner water. Keep up with the good work!
"
Stephen B.
Clewiston
"
We appreciate all that you do for our community and water quality. Great Job! Thank you, The Jensens.
"
Jensen's Marina
Captiva
"
Thank you Calusa Waterkeeper and John Cassani for all you do to educate the public about the water quality crisis we are facing in SWFL.
"
Denny S.
Fort Myers
"
Thanks to CWK for relentlessly using science and public outreach to fight for clean water in SW Florida! We all benefit.
"
Gerri R.
Fort Myers
"
I have learned so much as a volunteer Ranger with Calusa Waterkeeper. Excited to continue!
"
Mark D.
North Fort Myers
"
Happy to renew our membership and keep you on the front lines. Thank you for all you do.
"
Scott & Christine M.
Cape Coral
Explore the Issues
Waterways around the world are under attack by pollution and mismanagement. Southwest Florida is no different.
Calusa Waterkeeper is focused on several local action items as well as regional and national issues affecting our water policy and quality of lives.
We think you'll agree, these are causes worth fighting for.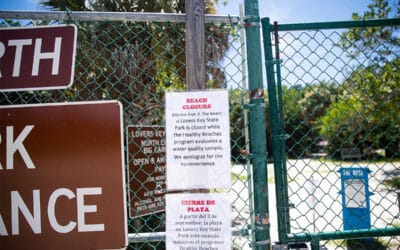 The longer the delay in making real progress toward restoring Florida's polluted waters, the more expensive it will be to attain restoration, much less enforce regulations meant to prevent the problem. -John Cassani, Calusa Waterkeeper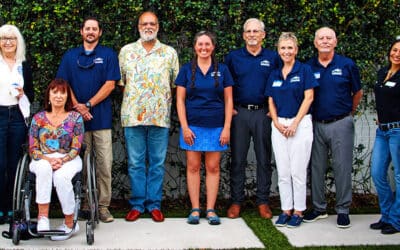 The Calusa Waterkeeper Board of Directors is pleased to announce the addition of Julie Althaver to the team. Althaver brings a wealth of experience in fundraising and communications with an extensive background in cultivating meaningful donor relationships, securing major gifts, and managing complex projects.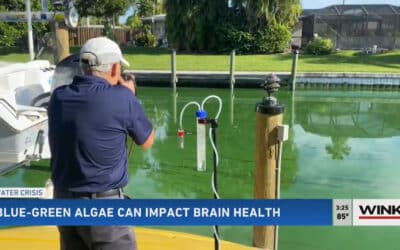 As blue-green algae blooms grow, so do health concerns. Lee County, the Department of Environmental Protection, and FGCU are all monitoring the situation as the Calusa Waterkeeper digs further into air quality testing to protect those living nearby.