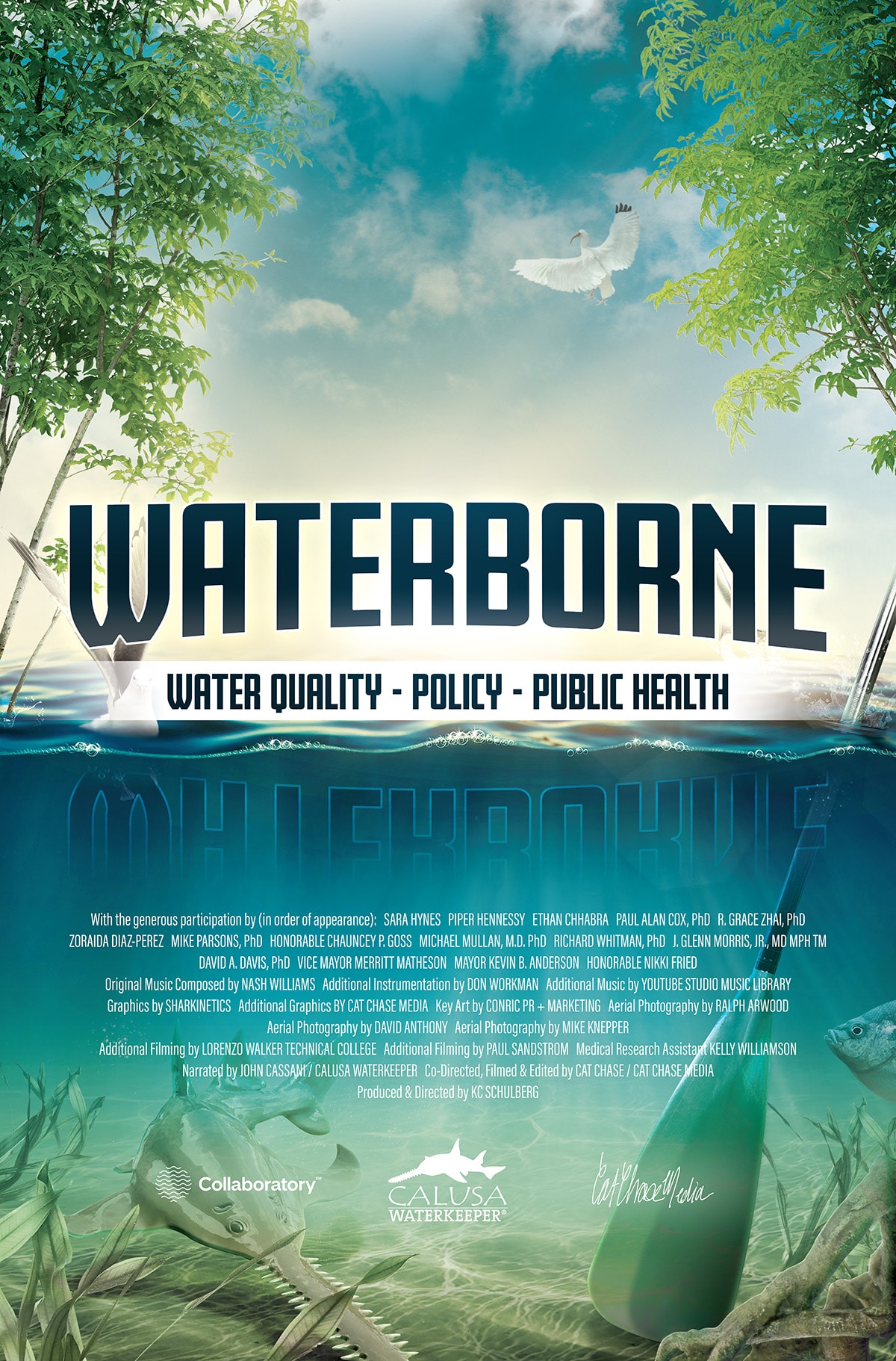 Register now to join us for the public premiere of the Waterborne documentary, followed by expert panel at 7pm on Thursday, November 11th, 2021.
Finding information about current water quality conditions can be confusing. Visit our dashboard for links to some of the key monitoring sites.
Fighting for Drinkable, Fishable, Swimmable Water
Calusa Waterkeeper is a non-profit organization dedicated to the protection of the Caloosahatchee River & Estuary in Southwest Florida. This includes Lake Okeechobee & Estero Bay, plus the near-shore waterways of Lee County. We strive to achieve this mission through education and promotion of responsible use and enjoyment by all people.
"
Thank you for all that you're doing to improve our water quality and to educate us on changes we ourselves can make to help.
"
Vicky C.
Cape Coral
"
I have come to value the work of the Calusa Waterkeeper and its important voice in our community advocating for cleaner water. Keep up with the good work!
"
Stephen B.
Clewiston
"
We appreciate all that you do for our community and water quality. Great Job! Thank you, The Jensens.
"
Jensen's Marina
Captiva
"
Thank you Calusa Waterkeeper and John Cassani for all you do to educate the public about the water quality crisis we are facing in SWFL.
"
Denny S.
Fort Myers
"
Thanks to CWK for relentlessly using science and public outreach to fight for clean water in SW Florida! We all benefit.
"
Gerri R.
Fort Myers
"
I have learned so much as a volunteer Ranger with Calusa Waterkeeper. Excited to continue!
"
Mark D.
North Fort Myers
"
Happy to renew our membership and keep you on the front lines. Thank you for all you do.
"
Scott & Christine M.
Cape Coral
Explore the Issues
Waterways around the world are under attack by pollution and mismanagement. Southwest Florida is no different.
Calusa Waterkeeper is focused on several local action items as well as regional and national issues affecting our water policy and quality of lives.
We think you'll agree, these are causes worth fighting for.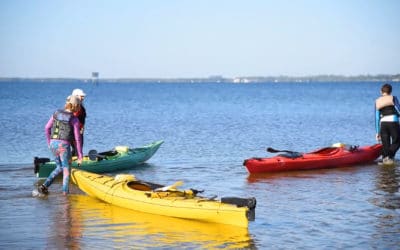 Nearly one million acres of coastal estuaries and nine thousand miles of Florida's streams and rivers are verified impaired for fecal indicator bacteria (FIB). However, no state requirement exists to consistently inform the public of this risk.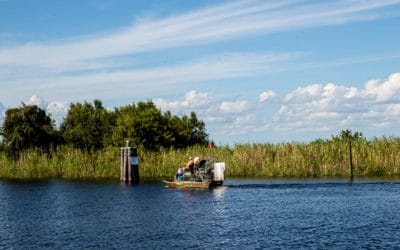 A new plan to regulate Lake Okeechobee's water levels and outflows is nearly complete. It's also a complete mess, or a good plan, or simply flawed, depending on who you talk to. As Calusa Waterkeeper John Cassani sees it, none of the stakeholders feel duly accommodated.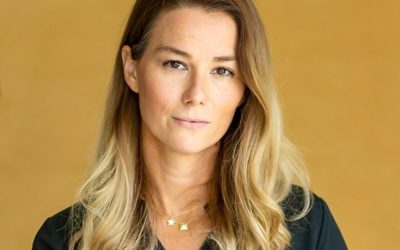 Calusa Waterkeeper is pleased to announce the appointment of Trisha Botty to the position of Executive Director. Botty brings a wealth of advocacy, government, and nonprofit experience to the organization, which is dedicated to the protection of clean water in the Caloosahatchee River & Estuary, Lake Okeechobee, Charlotte Harbor, Estero Bay, and other portions of Lee, Hendry, Glades and Charlotte Counties' watersheds.