Newsletter | September 2019
Important Public Input Events
Please join us this coming week to engage officials in the proper management of Lake Okeechobee and the Caloosahatchee River!
Tuesday, Sept. 24 | 9:00 am - 3:00 pm &
Wednesday, Sept. 25 | 9:00 am - 3:00 pm
FGCU - Kapnick Center
4940 Bayshore Drive, Naples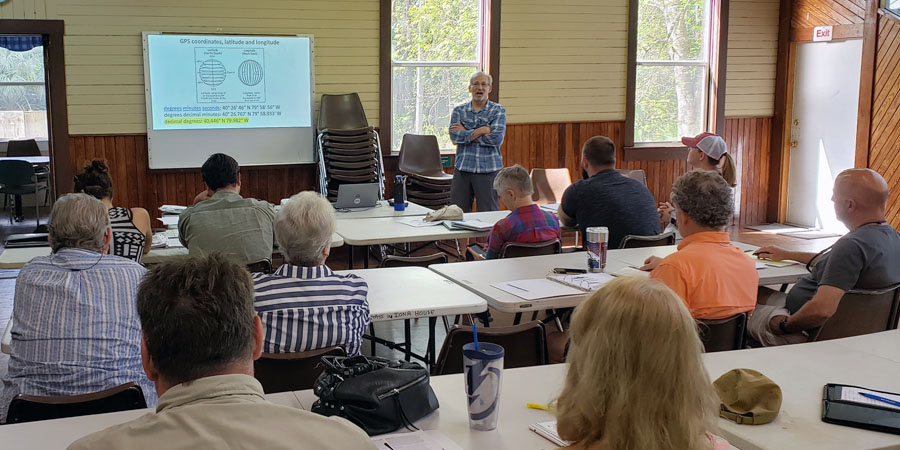 Calusa Waterkeeper Ranger Academy
Thursday, Oct. 24 & Tuesday, Nov. 5 | 5:30 - 8:00 pm
The Collaboratory | 2031 Jackson St, Fort Myers
The Ranger Academy is an educational and training resource for volunteers interested in working with the Calusa Waterkeeper. Rangers volunteer as citizen monitors of area waterways and will be trained to conduct surveys and report conditions and observations while on local waters. Volunteers set their own schedules and monitor in project area zones of their choice. Participants should have access to area waters by boat or paddlecraft.
Words from the Waterkeeper
In Episode 7 of Words from the Waterkeeper, John Cassani is joined by long-time Calusa Waterkeeper Ranger Jason Pim as they discuss the Four Mile Cove in Cape Coral. John provides updates on the microcystis bloom in Lake Okeechobee and red tide forecasts. Watch Full Video
Six Questions for Calusa Waterkeeper Executive Director, K.C. Schulberg
From The Island Sand Paper - a Fort Myers Beach Publication
Periodically,The Island Sand Paper asks a community leader "6 Questions." In this edition, K.C. Schulberg, Executive Director for Calusa Waterkeeper, discusses their new film, "Troubled Waters," and our area's water quality. After an extensive career in filmmaking and entertainment, Schulberg became Calusa Waterkeeper Executive Director in July 2018. Read Full Article
Save the Date: Calusa Waterkeeper Exclusive Events:
Second Calusa Culture Night!
Plan to join us Saturday, November 23 for our second Calusa Culture Night. We will be returning to the Sydney & Berne Davis Arts Center in Fort Myers for a silent auction, live music, guest speakers and so much more!
We are in need of items for our silent & live auctions during Calusa Culture Night! Please contact Kathy Cookman for more details.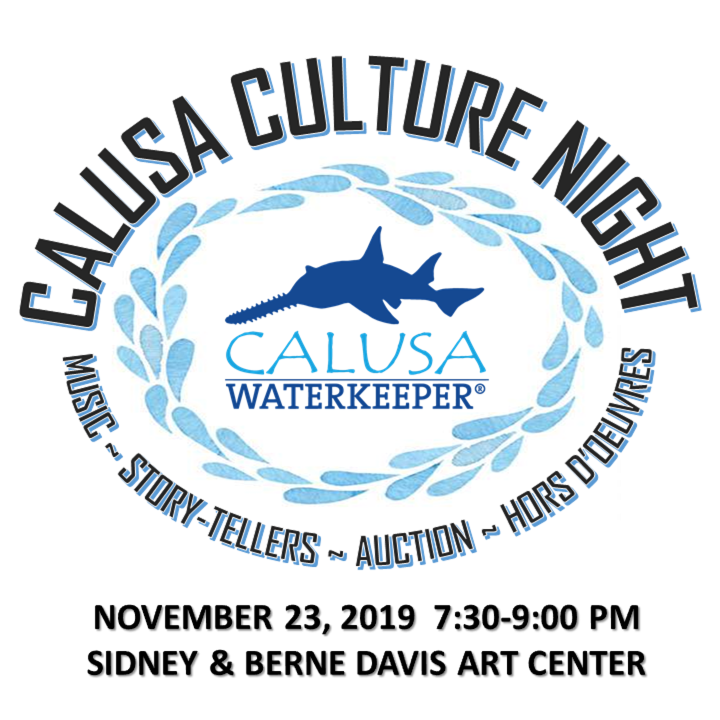 The Big Calusa 2 - Calusa Palooza
Mark your calendars now for Calusa Palooza - our second annual Big Calusa celebration: Sunday, March 22, 2020 at Centennial Park in Downtown Fort Myers.
Help Calusa Waterkeeper through Social Media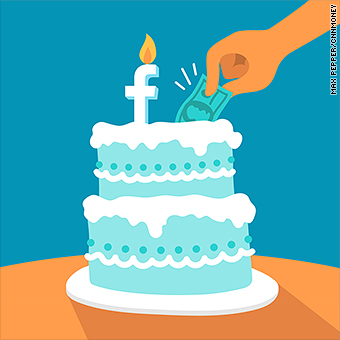 Start a Facebook Fundraiser for your Birthday to Support our Mission! Facebook makes it easy to support your favorite charitable and non-profit organizations through their Birthday Fundraisers. Simpy choose your benefactor, set a donation goal and an end date and Facebook handles the rest. We recommend setting this up 2 weeks before your next birthday to allow your friends time to make their donations.
Be on the lookout for Calusa Waterkeeper Executive Director, K.C. Schulberg's Facebook Birthday Fundraiser leading up to his birthday on September 29!
Waterkeepers of Florida Unite
Advocacy for clean waterways is a major state-wide problem, which is why Florida Waterkeepers frequently work together on legislative matters and litigation. Calusa Waterkeeper Executive Director, KC Schulberg offered to come up with some design ideas for a Florida Waterkeepers logo. Designs submitted by CWK Ranger Jason Pim have been selected for the new Florida Waterkeepers logo!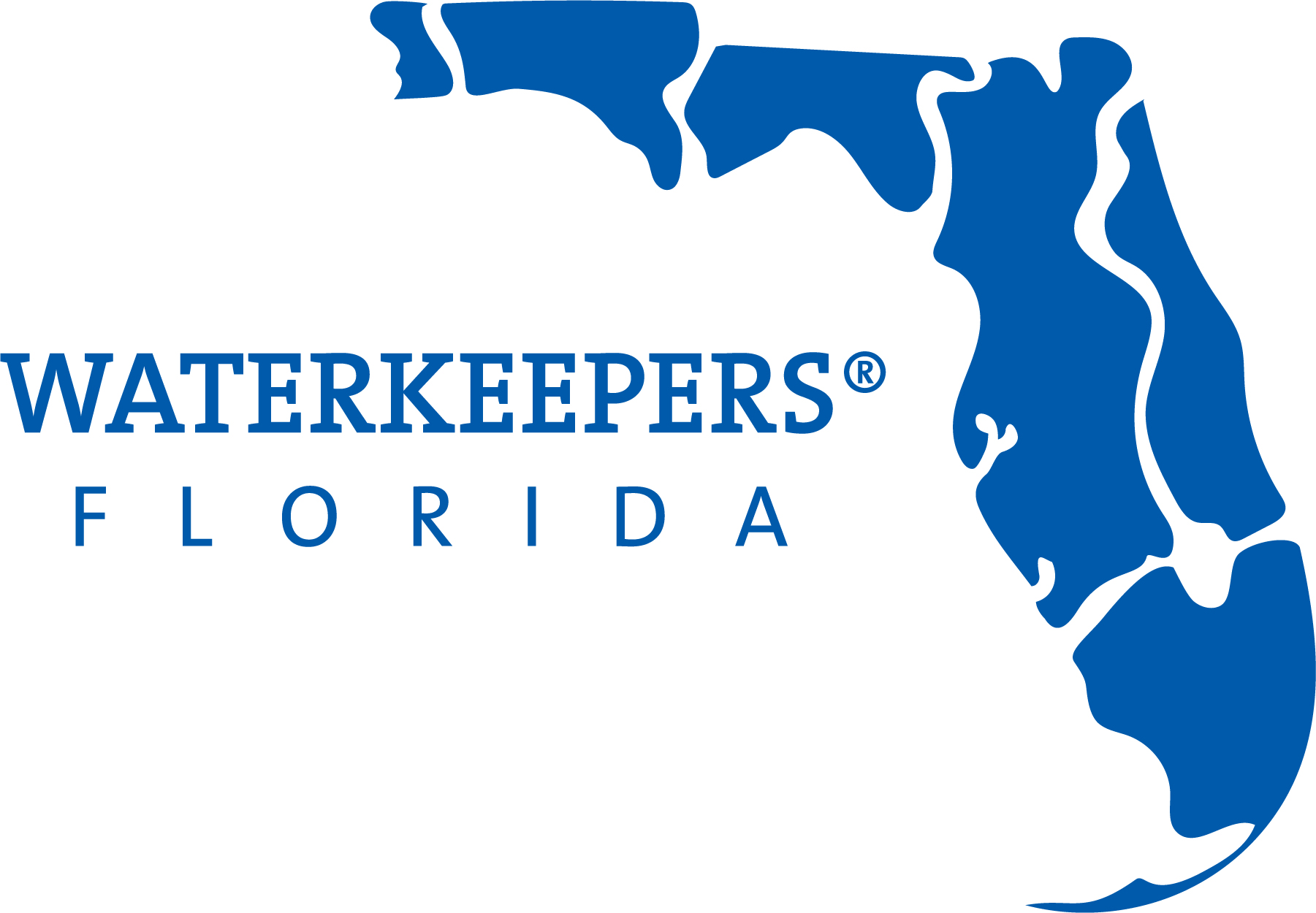 A big thanks to our supporters along with our remarkable hosts, Amber and Kyle Cebull for a fun night at Millennial Brewing. We welcomed 13 new members, held a silent auction and screened our documentary, Troubled Waters.
Enhanced remote imagery of Lake Okeechobee on 8-24-19 from CyanoTracker showing the cyanobloom
We are so grateful for the dedication of all our CWK Rangers, including science superstars Ed and Chris Shinouskis.
Thank you to CWK Rangers for attending the Caloosahatchee BMAP meeting in N. Ft. Myers. From left Mark DeCicco, Holley Rauen and Jason Pim. Also attending were Gene Gibson and Don Lees.
Our weekly water tests conducted throughout Calusa Waterkeeper's territory are paid for by donations, memberships and other fundraising efforts.
You can be a part of Calusa Waterkeeper's mission every time you shop on Amazon!
Simply select Calusa Waterkeeper as your preferred charity through Amazon Smile and a percentage of all purchases will be donated to our continuing cause.

CALUSA WATERKEEPER MISSION
To Protect and Restore the Caloosahatchee River from Lake Okeechobee to the Coastal Waters.
Calusa Waterkeeper
PO Box 1165
Fort Myers, FL 33902