Ranger Academy Registration
Become a Certified Ranger
Announcing the upcoming 2021 Ranger Course!
The program is divided into three levels, and all levels are required in order to successfully become a CWK Ranger. If you are interested and able to commit to all three sessions, please complete the inquiry form below. Please note, filling out the inquiry form, does NOT guarantee a spot in the course, as seats are limited. Applications will be reviewed for admission into the Ranger program.
Background
The Ranger Academy is an educational and training resource for volunteers interested in working with the Calusa Waterkeeper in Southwest Florida. Rangers volunteer as citizen monitors of area waterways and will be trained to conduct surveys and report conditions and observations while on local waters. Volunteers set their own schedules and monitor in project area zones of their choice. Water access by boat is not required, but can be helpful.
Saturday, Apr. 17, 2021 | 9am – 11:30am
Saturday, Jun. 19, 2021 | 9am – 11:30am
Saturday, Oct. 16, 2021 | 9am – 11:30am
The first session will be a virtual class, held via Zoom.
Applicants must be Calusa Waterkeeper member in good standing to earn and maintain Ranger status.
The cost of the Ranger Academy is $60. This fee covers course materials, completion certificate, a CWK Ranger hat, and a secchi disc measurement kit. You must attend all three sessions in order to graduate from the Ranger Academy. 
Calusa Waterkeeper Ranger Zones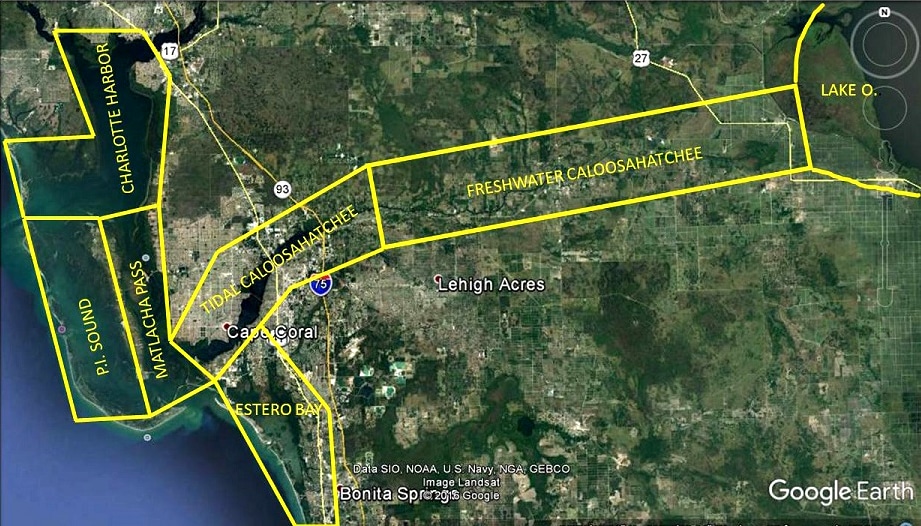 Lake Okeechobee
Freshwater Caloosahatchee
Tidal Caloosahatchee
Matlacha Pass
Pine Island Sound
Charlotte Harbor
Estero Bay
Typically our Tidal Caloosahatchee and Estero Bay groups are the zones with the most interest and manpower. We would love to have you volunteer for any zone you are most interested in!