Taking Action for our Impaired Waterways: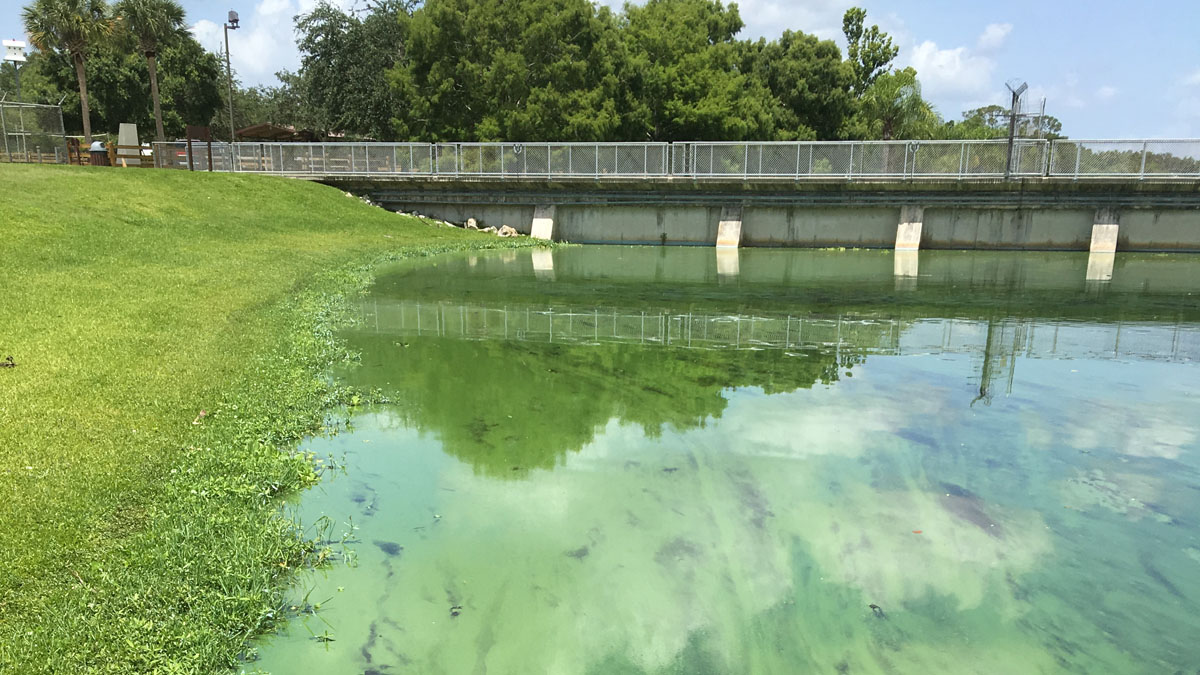 Lawsuit Launched to Stop Toxic Algae Bloom Releases From Lake Okeechobee
Calusa Waterkeeper and Waterkeeper Alliance have joined forces with the Center for Biological Diversity to file suit against federal agencies for failing to address harm to Florida's endangered species from Lake Okeechobee releases containing toxic algae.

This lawsuit challenges the U.S. Army Corps of Engineers' refusal to address the harms to human health and wildlife like sea turtles, Florida manatees and smalltooth sawfish from the lake's toxic, nutrient-rich discharges into the Caloosahatchee and St. Lucie rivers and their estuaries.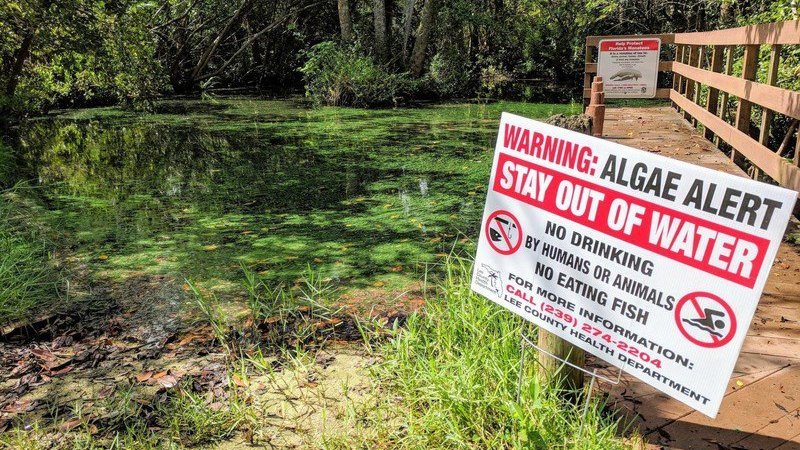 CWK Heavily Involved in Petitioning Florida to Protect People from Harmful Algal Blooms
The Center for Biological Diversity, Sanibel-Captiva Conservation Foundation and Calusa Waterkeeper petitioned the FDEP to protect the public from toxins in the harmful algal blooms that keep reoccurring in the state. The petition requires the department to consider adopting pollution limits for algae cyanotoxins, which are linked to liver disease and neurodegenerative risks in people. The state could be the first to establish water-quality criteria to protect swimmers, boaters and fishermen from recreational exposure to the dangerous cyanotoxins. Read Full Story
Waterway Advocacy & Outreach
Words from the Waterkeeper
Check in with Calusa Waterkeeper John Cassani for the very first installment of the CWK vlog. Watch Full Video
Everglades advocates request Governor to Veto HB 7103
Forty four groups including Calusa Waterkeeper and Sierra Club have asked Governor DeSantis to veto House Bill 7103. The worst parts of this bill were added in the final hours of the legislative session and voted on without public input. Read Full Request
Toxic Florida series featuring Dr. Brand & Dr. Parsons
Craig Patrick and FOX 13 examine the science and emerging research, the health threats to people, and the options for cleaning and protecting Florida's treasures, with interviews featuring University of Miami's Dr. Larry Brand & FGCU's Dr. Mike Parsons. Watch Full Video
We'd like to say a special thanks to the 42 individuals who became Calusa Waterkeeper members since our inaugural Big Calusa event. Your pledge to help us on our mission of protecting and advocating for the Caloosahatchee watershed is admirable and deeply appreciated.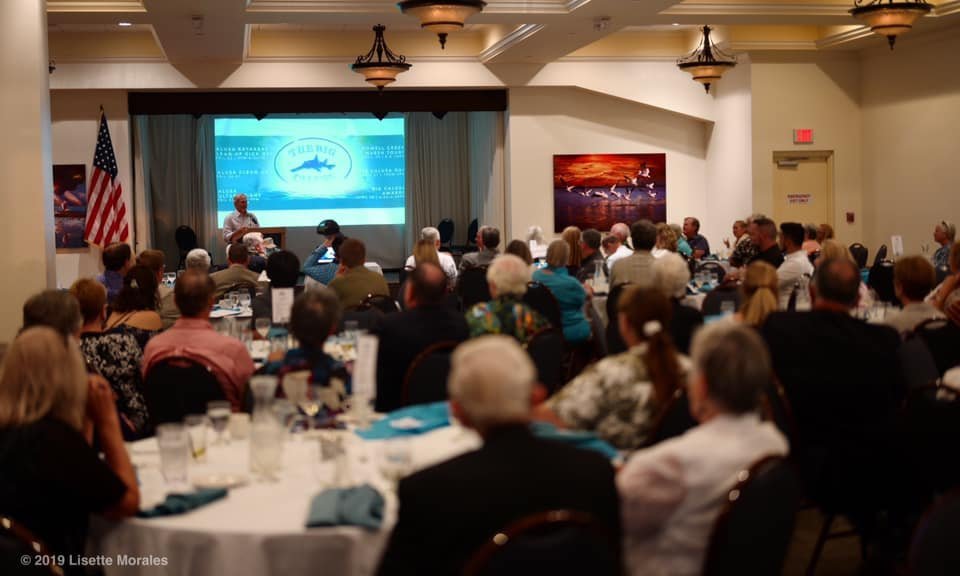 Calusa Waterkeeper In The Press
Rooney Roundtable: A View from the Outside
A recap of the Rooney Roundtable with federal, state and local officials about the public health consequences of Harmful Algae Blooms John Cassani, Linda Penniman & Howard Simon. Read More
W.P. Franklin Lock Beach Quietly Closed for Good
With no fanfare, the U.S. Army Corps of Engineers quietly closed a well-loved Caloosahatchee beach. However, the closure at W.P. Franklin Lock hasn't stopped determined swimmers. Read More
Florida's New Blue-Green Algae Task Force
Governor Ron DeSantis has revived the state's Blue-Green Algae Task Force and appointed five researchers including FGCU's Professor of Marine Science, Dr. Mike Parsons to the team. Read More
Environmental Groups urge EPA to Adopt Strict Guidelines
Amid rising concern about the potential health effects of toxic algae, the EPA released official safety advice that advocates say falls far short of protecting the public. Read More
CDC to Study Inhaled Algae Toxins in Fishing Guides
Federal scientists and the CDC plan a first-ever study of Lake Okeechobee fishing guides to help understand the long-term health effects of the lake's cyanobacteria blooms. Read More
Blue-Green Algae still found in Caloosahatchee & Lake O
The seeds are planted for another blue-green algae outbreak in the Everglades system as the base of the marine food chain is active and temperatures are warming. Read More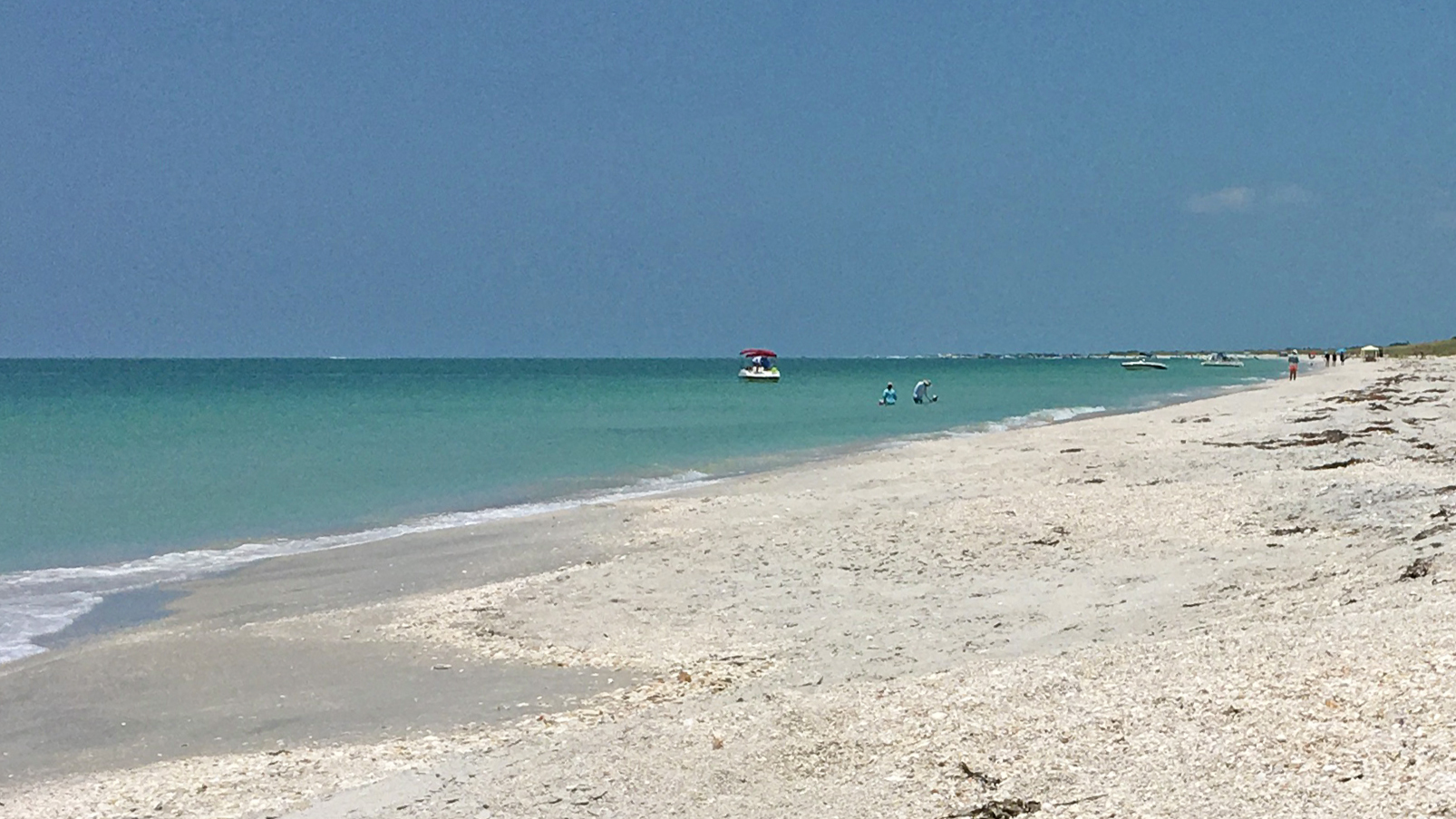 Reports from around the bigger bodies of water in our basin is that the water clarity in Southwest Florida has been outstanding! May 2019 was certainly a polar opposite of 2018, when we experienced record rainfall. Expect conditions to change when the summer rainfall pattern sets in.
A macro alga of unknown species at North Shore Park in North Fort Myers.
CALUSA WATERKEEPER MISSION
To Protect and Restore the Caloosahatchee River from Lake Okeechobee to the Coastal Waters.
Calusa Waterkeeper
PO Box 1165
Fort Myers, FL 33902