Calusa Waterkeeper is keeping a close eye on several proceedings throughout the 2022 Legislative Session taking place now in Tallahassee. We have provided a synopsis of the most beneficial bills along with potentially damaging bills on our website. View List
Of the bills we are currently tracking, these two calls-to-action must be prioritized:
Make Your Voice Heard: Oppose SB 2508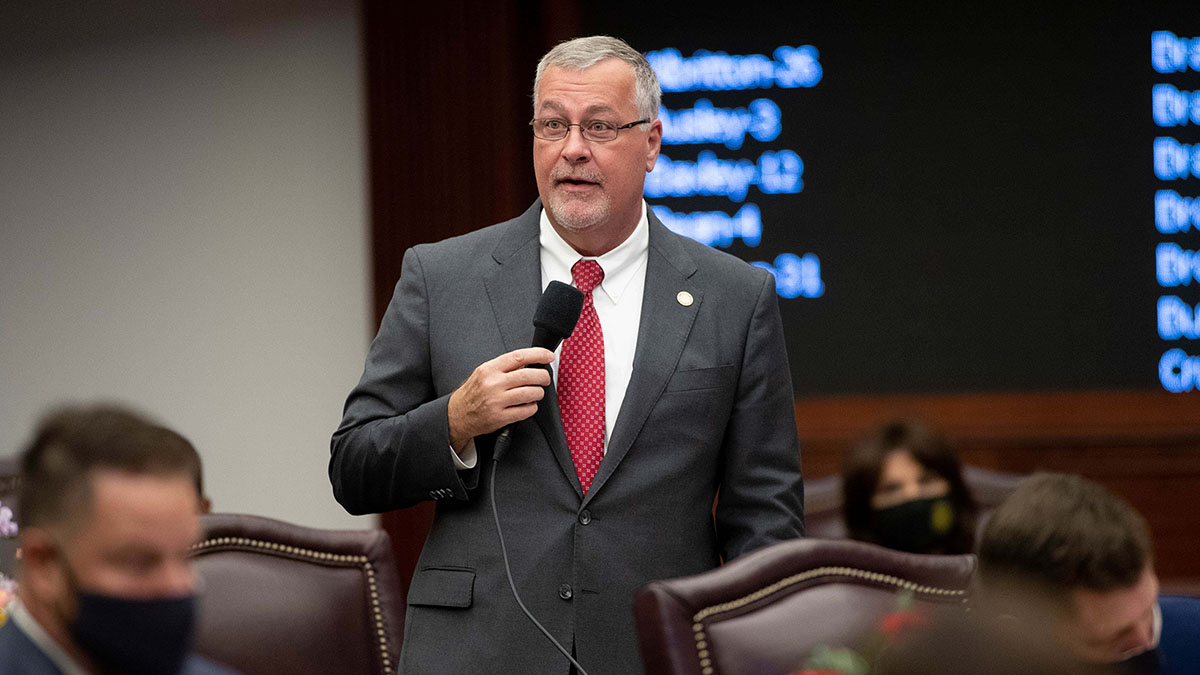 Florida Senate bill 2508 surfaced out of nowhere on Friday, February 4th. The bill was fast-tracked, skipping the usual committee stops and followed another unexpected announcement by the South Florida Water Management District, requesting control of an additional 1.5 feet of Lake Okeechobee above the Water Shortage Band as part of LOSOM.
Right-to-Know, Safe Waterways Act Update
The "Safe Waterways Act," SB 604, passed its first Senate committee and will head to "Community Affairs" next; however, it has not yet been put on an agenda.

Please email the Senate Committee on Community Affairs to support SB 604.
The Data Shell Game and Environmental Regulation
Guest Editorial by John Cassani
Why does water quality continue declining in so many areas of the state while the legislature consistently brags about historic spending to fix the problem? This perplexing question seems to surface every year going back more than a decade.
The Safe Waterways Act would seem a no-brainer to many, but it's not turning out that way, so far. The bill proposes to use one-tenth of 1 percent of the state's roughly $4.5 billion environmental budget to warn people with simple signs wherever public waters used for recreation exceed safe counts for fecal bacteria. Find Out More

You can Report Trash along the Caloosahatchee that could Pose a Risk to Wildlife
Styrofoam was scattered along the Caloosahatchee riverbank near Centennial Park, and apparently it had been there for weeks. If you see something, say something. The city has a way to do just that. Watch Now
Lawmakers Admit BMAP Isn't Working, but are They Fixing It?
Treasure Coast lawmakers admit Florida's flagship program to reduce water pollution isn't working. But none are taking action during this legislative session to change it. The BMAP has legally enforceable strategies for landowners to reduce pollution, but Florida isn't enforcing them beyond warning. Learn More
Construction of Reclaimed Water Pipeline from Fort Myers to Cape Coral to Begin Soon
There's a plan to keep the water flowing not down a river, but across a river. Progress is happening on an idea to move reclaimed water from Fort Myers to Cape Coral. See Why
Spend an evening with the Calusa Waterkeeper team. Discuss important water quality issues and initiatives, including Right to Know legislation, with Waterkeeper John Cassani, Executive Director, Trisha Botty, board members and our amazing volunteer Rangers.
Sip on wine and craft beer from Fort Myers' Millennial Brewery while enjoying music by local artist, Nash Williams, and view our new documentary, WATERBORNE.
Your $100 ticket includes a limited-edition commemorative glass and an opportunity to bid on one of a kind artwork by local artists.
Hurry, only a few tickets remain.
All proceeds will be used to support Calusa Waterkeeper's efforts to fight for drinkable, fishable and swimmable water.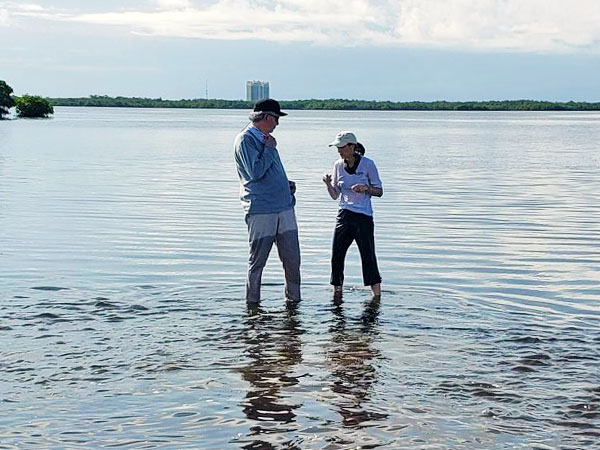 Solving water issues takes a village and at Calusa Waterkeeper, we believe it is vital to work with other like-minded organizations to solve environmental issues and ensure a safe and healthy future for Southwest Florida.
Click on the links below to see activities you might be interested in.
By all accounts SPB 2508, which suddenly emerged from Senate leadership on Friday afternoon, appears to have huge implications for Lake Okeechobee operations (LOSOM), consumptive use permits and Everglades restoration.
Another environmental black eye for Florida. Three conservation groups are suing the federal government, wanting them to update regulations to protect the manatees' habitat.
Turbidity plume in the Caloosahatchee River originating from the Townsend Canal discharge. The muddy water appears to be from C-43 Reservoir construction by SFWMD. This would be a FDEP/NPDES construction runoff violation.
Calusa Waterkeeper sampling results for enterococci bacteria in Lee County waters on 1-29-22.
CALUSA WATERKEEPER MISSION
To Protect and Restore the Caloosahatchee River from Lake Okeechobee to the Coastal Waters.
Calusa Waterkeeper
PO Box 1165
Fort Myers, FL 33902