Who We Are. What We Do.
What We Have Accomplished.
And, Calusa Waterkeeper's Plans for the Future.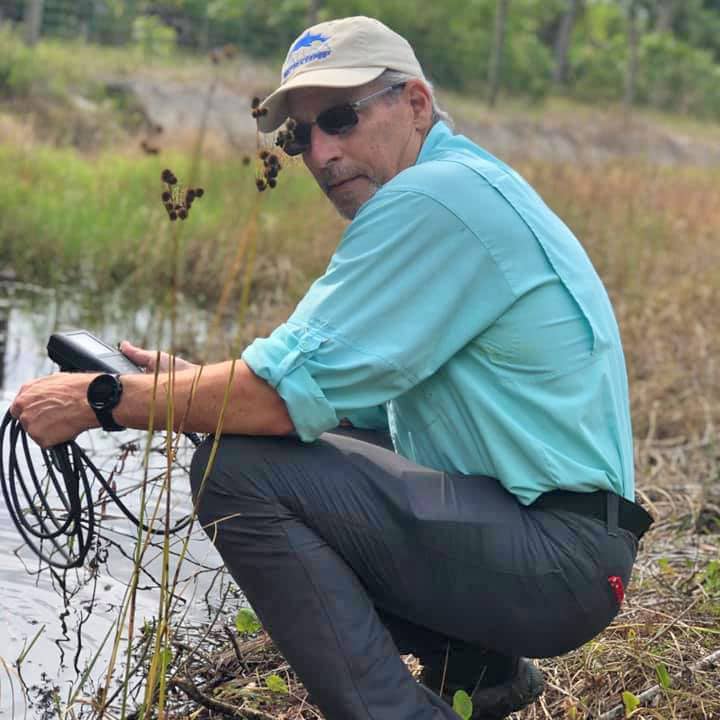 WHO WE ARE:
Calusa Waterkeeper and its supporters LOVE our waters and are fighting to protect human health, aquatic life, our local economy, and our piece of paradise in Southwest Florida. We do all of this through science-based research, public education, advocacy, social innovation, water and air monitoring, the hard work of countless volunteers and listening to our community. All of this is made possible solely by the support of gracious donors such as yourself.
We are Calusa Waterkeeper, and we are guided by science
to protect our water quality and human health.
What Makes us Unique
• We utilize science-based research and education to guide our work and advocacy
• We focus on water quality's impact on human health
• We work on specific issues in our own community, like Billy's Creek, Manuels Branch, the Caloosahatchee River, Cape Coral Canals, the Estero Bay watershed, and others impacting our communities
• We have a community of volunteer Rangers monitoring local waterways and advocating on behalf of improving water quality
Distributed Leadership
Innovative solutions demand an innovative model, and at Calusa Waterkeeper we are uniquely designed for a "leaderful" operation to create greater regional impact. With Waterkeeper John Cassani, the volunteer Board and Executive Director Trisha Botty leading the way, we are more resilient, attentive, and vigilant to the needs of our community.
Support Calusa Waterkeeper
What We Care About
First and foremost, we care about water. Our focus areas include Harmful Algal Blooms, Lake Okeechobee Discharges, the C-43 Reservoir, Cape Coral Spreader Canals, Fecal Bacteria Pollution and Monitoring, Nutrient Loading, community collaboration, and regulatory compliance—just to name a few.
Impact Programs
• Water & Air Monitoring
• Ranger Training & Volunteer Program
• Documentary Film Series
• Community Collaboration
• Advocacy & Action Initiatives
• Public Education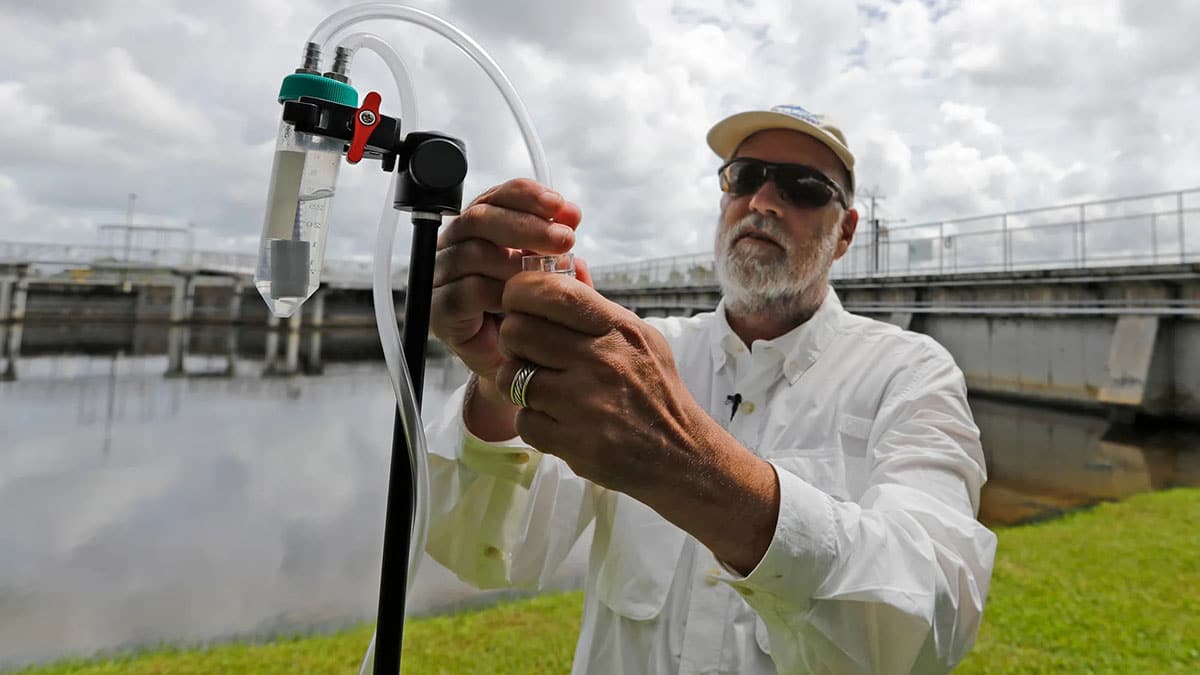 • Developed the ADAM Program, testing for airborne toxins produced by Harmful Algal Blooms, working with other researchers across the nation
• Initiated the Right to Know campaign, regarding fecal bacteria pollution and public health warnings; we are continuing to develop this important campaign
• Worked diligently on LOSOM (Lake Okeechobee System Operating Manual) and continue to provide input
• Continued to spearhead monitoring, testing and reform for fecal pollution in area waters (such as Billy's Creek, Manuels Branch, the Imperial River and other tributaries of Estero Bay) and shared results with the public and environmental enforcement agencies
• Premiered our third documentary, "Waterborne", to the public, with over 100 people attending the first two showings
• Helped strengthen Cape Coral's fertilizer guidelines
• Released a Clean Water Tips informational flier that provides an easy guide for residents to do small things to protect our waterways
• Participated in the Bonita Springs Estero Realtors Clean Water Rally
• Made presentations to over 30 community associations and groups providing education on water quality and impacts on human health
• Created more community collaboration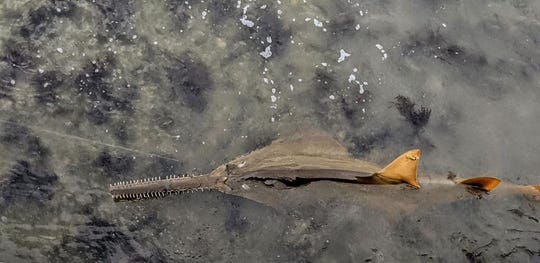 The future is strong for Calusa Waterkeeper and our goal is to build our programs to engage more people in the fight for clean water.
• We will advance the Right to Know campaign to be a focus in the fight against state-wide fecal pollution
• We will fight to protect public health through LOSOM
• We will build more innovative programs like ADAM, to test air and water quality
• We will launch an Estero Bay Watershed program to combat impairments in Estero Bay and its tributaries
• We will be investing more resources to expand our volunteer Ranger program, so we have more advocates testing our local waters
• We will be urging the state of Florida to adopt numeric standards for cyanotoxin exposure
• We will be tracking compliance on stormwater regulation (MS4 permits) in Lee County
• We will continue to build more partnerships and collaboration with local businesses in our community as well as allied organizations dedicated to clean and safe waterways
• We will grow and expand our fundraising capabilities
As you can see, we take our health and water quality seriously. We plan to build a more robust organization, but we can't do it without you!
Please consider supporting our work in Southwest Florida with an tax-deductible donation today. With your gift we will amplify our efforts to protect and restore our water and support the health of all who live, visit, own businesses or recreate on our waters.