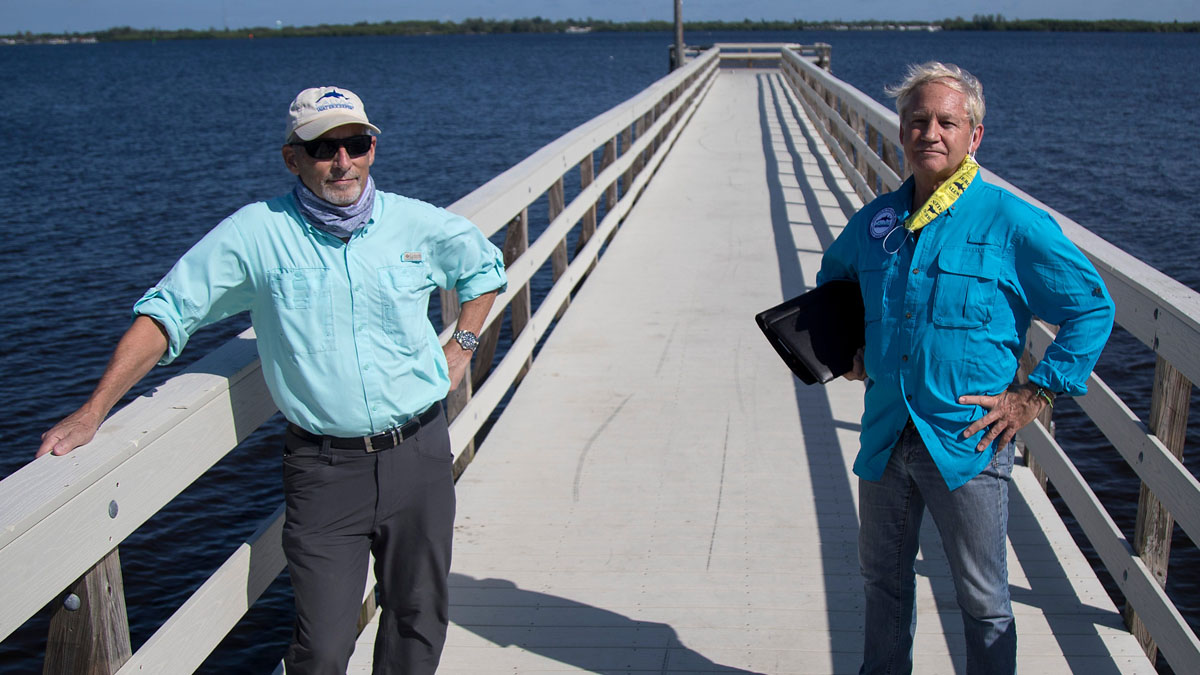 How to Save a River at Risk? Calusa Waterkeeper Looks back at 25 Years of Working for the Watershed
On any given day, Calusa Waterkeeper members may be flying over the Caloosahatchee scanning for algae, sampling its urban tributary creeks for fecal bacteria, crunching water quality numbers or screening a documentary about the river's health. This nearly all-volunteer corps caring for the river's watershed from Lake Okeechobee to the Gulf of Mexico has become the face of Caloosahatchee advocacy over the last quarter-century, a means of connecting those who want to help a river that continues to need help badly. Continue Reading this exclusive article from The News-Press.
Welcoming New Board and Team Members
Join us in extending a heartfelt thank you to outgoing board members David Laties and Marti Daltry, and welcoming incoming board members Chuck Avery, Louise Kowitch and Jason Pim. Plus, several officers have committed to providing valuable continuity and will remain in their positions into 2021.
Also join us in officially welcoming Cindy Swisher as our new Administrative Coordinator & Nonnel Galaviz-Johnson, as Community Outreach Coordinator on our Billy's Creek restoration study. Nonnel will be our lead organizer, working under John Cassani and our Billy's Creek restoration planning committee.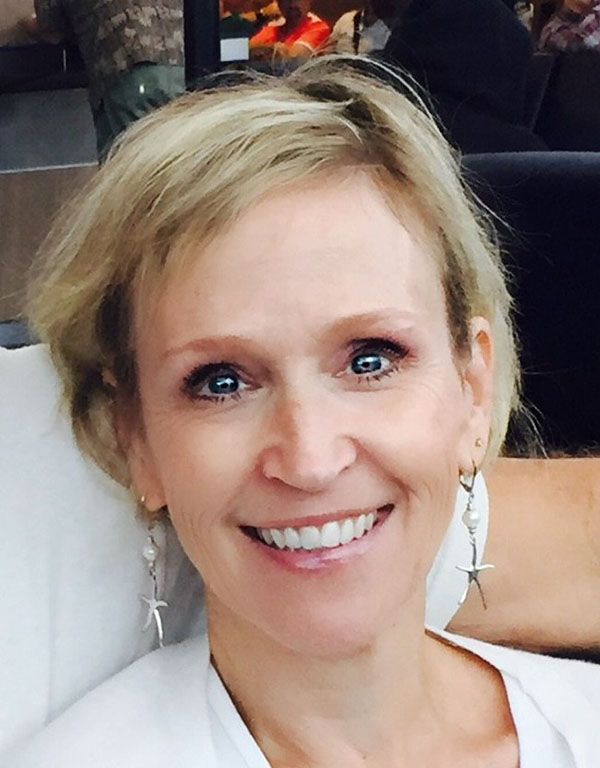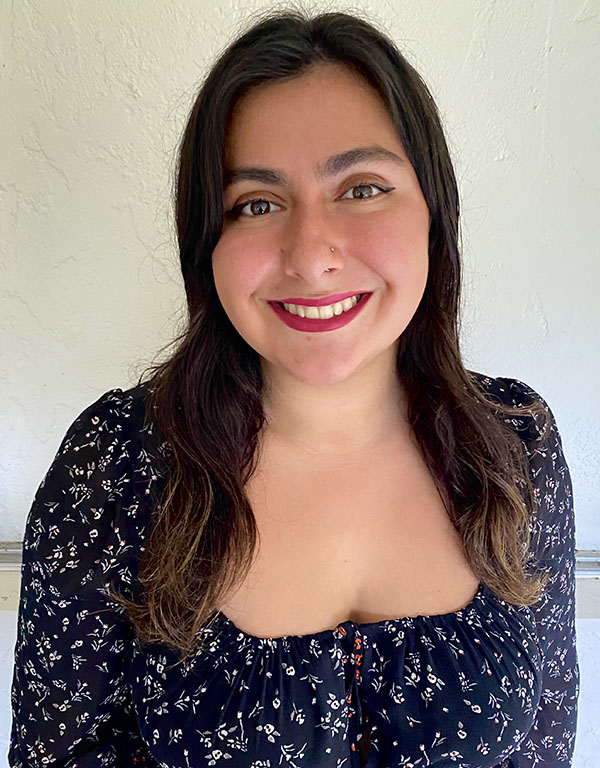 Run Lake O! Virtual Florida Race Challenge
Run Lake O! is a virtual race challenge inspired by a trail around the largest lake in the state: Lake Okeechobee. Distances range from 228 to 20 miles with 35 days to finish (until 8/1/2020). Finisher medals, race tech shirts, virtual badges and other goodies included in the registration fee. The race benefits two Lake Okeechobee region non-profits including Calusa Waterkeeper. Please consider a donation.
Calusa Waterkeeper Protects Vital Marine Resources
Stewardship and educated mindfulness regarding our local waters are at the core of Calusa Waterkeeper's mission. They are dedicated to the protection of an expansive region that includes the Caloosahatchee River and estuary, Lake Okeechobee and more. Read More >
Groups Challenge Feds over Wetlands Protection
More than a dozen states and several environmental groups are hoping a California judge will stop a move to open half the nation's wetlands and streams to potential development and pollution. The Navigable Waters Protection Rule is due to go into effect on June 22. Read More >
Construction Site Runoff Enters Caloosahatchee
Construction runoff is getting into the Caloosahatchee River and residents and professionals alike have noticed murky patches. John Cassani, says, "This is a very significant construction site sediment runoff." Read More >
Everglades Restoration Project may be Delayed
A delay may be on the way after the ACOE announced they want to "new start" the EAA reservoir. That project will capture and hold water from Lake Okeechobee and send it through cleaning marshes south to the Everglades. Read More >
Caloosahatchee to Get More Water from the Lake
There's an area in Lake Okeechobee that experts are watching. What we wanted to know is if they think it's something to be concerned about. An NOAA satellite map depicts bacteria concentrations in the lake with the bluish-green portion being an area of concern. Read More >
How Toxic Algae Blooms Affect the Human Body
Researchers are studying how toxic algae works its way through the human body and they continue to set their sights on SW Florida. Mike Parsons, a FGCU professor and Adam Schaefer of FAU installed the second round of air quality sensors in Cape Coral. Read More >
Calusa Waterkeeper Conducts Source Tracing of Fecal Bacteria in Billy's Creek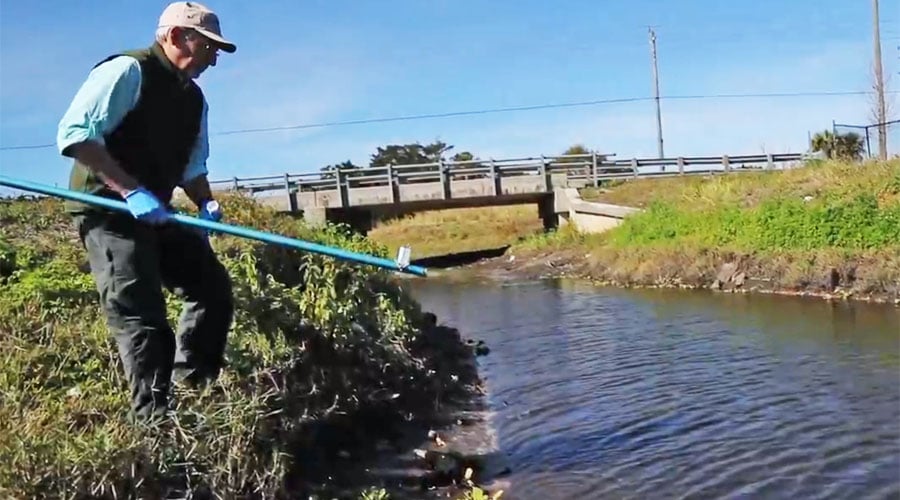 Calusa Waterkeeper will conduct the first phase of a study to determine the source of the fecal bacteria contamination of Billy's Creek. The testing determines if the nitrogen is from raw domestic sewage, wildlife, septic tanks, treated wastewater or agricultural sources and will be compared to a concurrent study in the Caloosahatchee River.
Cyanobacteria documented by FDEP on Lake Okeechobee. Toxin levels relatively low with more recent toxin analyses pending.
Recent rains bring stormwater runoff that can increase nutrient concentrations. Sometimes cyanbacteria bloom in response if there is the right concentration or ratio of nitrogen and phosphorus. Note the recent increase in nitrate from the graph. The nitrate data are from the location near where this small bloom has formed.
Celebrating 25 Years - Founded in 1995
Be on the lookout for an Anniversary Commemorative Issue publication recognizing our 25-year history, starting as Caloosahatchee River Citizens Association (CRCA) in 1995. This expanded souvenir newsletter will be chock full of historical accounts from our founding and early years, along with a focus on key issues throughout our watershed.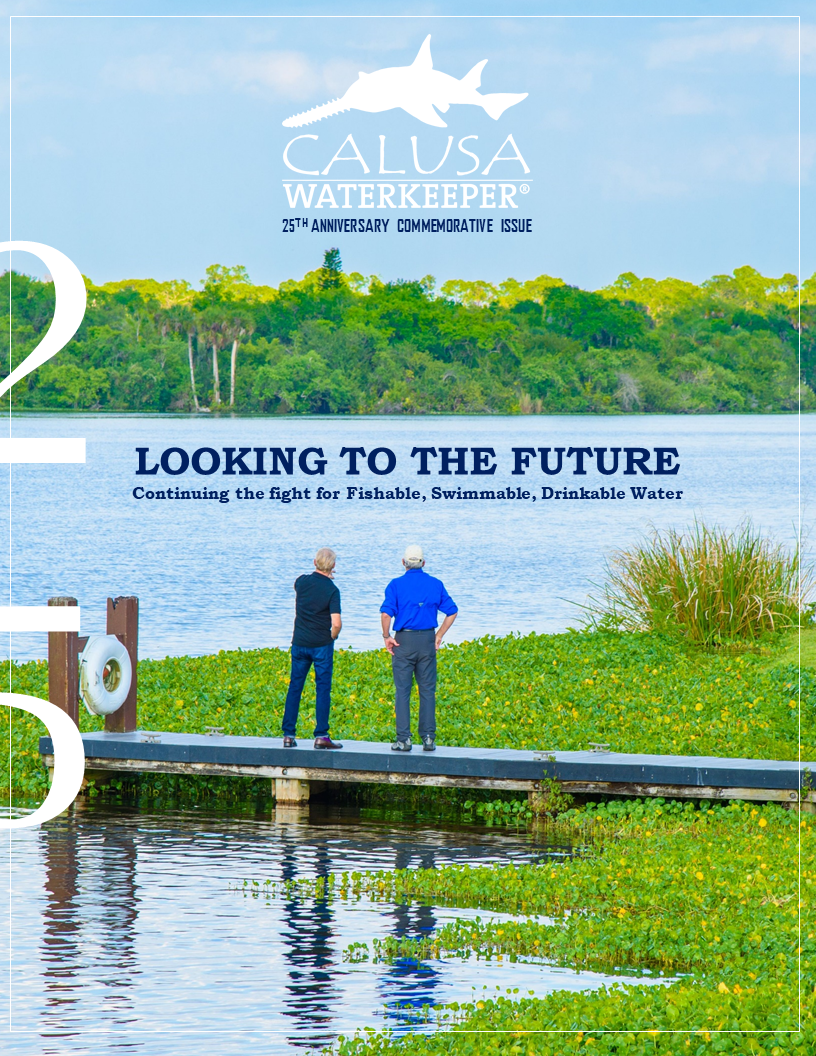 CALUSA WATERKEEPER MISSION
To Protect and Restore the Caloosahatchee River from Lake Okeechobee to the Coastal Waters.
Calusa Waterkeeper
PO Box 1165
Fort Myers, FL 33902