FDOH Fails to Consistently Notify Residents of Health Risks from Toxic Blue-Green Algae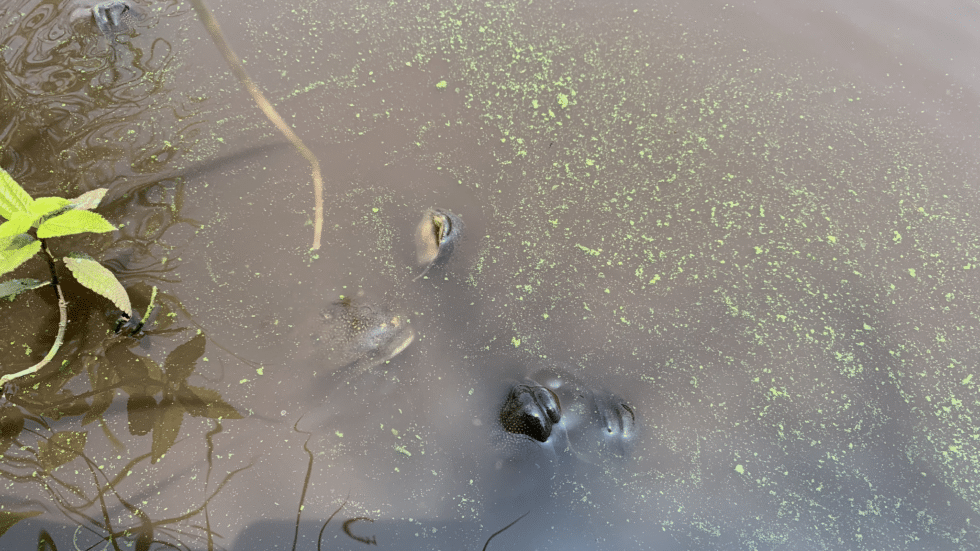 Florida Waterkeepers Urge State Task Force to Take Action
After massive and recurring blue-green algae blooms in Florida waters that resulted in multiple "states of emergency" issued by then-Governor Rick Scott in 2016 and 2018, the Florida Department of Health (FDOH) is still unable to consistently warn the public of the toxic blooms. "Despite the FDOH claim that they had a consistent statewide policy for posting signs about the dangers of blue-green algae, the facts on the ground contradict that assertion as it has since been revealed the policy is to be implemented on a voluntary basis by each respective county health unit. That is the root of inconsistent messaging and policy, leading to increased risk to public health," says Calusa Waterkeeper, John Cassani. Continue Reading
SB 712: A Watered-Down Bill that Will Not Fix our Water Quality Issues
Governor DeSantis signed into law SB 712 - the self-proclaimed "Clean Waterways Act" - an ambitious misnomer for a bill that claims to be the solution to our mounting water quality issues, but falls far short of that mark. Proponents of the bill claim that it implements recommendations of the Blue-Green Algae Task Force, but even those common sense, albeit vague recommendations will not be nearly achieved through the implementation of SB 712. Continue Reading
Florida HABs Produce Toxins Detrimental to Human Health
In 2018, releases of freshwater from Lake Okeechobee transported a large bloom of cyanobacteria down the Caloosahatchee with concentrations of microcystin-LR sufficient to result in adverse human and animal health effects. Read More >
Fort Myers has a Water Pollution Problem
For several months, the FDEP has juggled several major pollution incidents in Fort Myers. The troubles include inadequately protected construction sites and aging infrastructure, including a 193,000-gallon sewage spill in March. Read More >
Foul Water Returns to Matlacha's Shores
Foul water again surrounds Matlacha, worrying residents and business owners. Conditions have fluctuated from intermittently icky to full-on dreadful. What the FDEP is doing to measure or help remains unclear. Read More >
Scientists Mapping Tape Grass in Caloosahatchee
Local scientists are mapping out critical marine habitats in the Caloosahatchee in hopes that tape grass will flourish here again. SCCF and FGCU secured a two-year grant to map tape grass habitat in the fresher portion of the river. Read More >
Run Lake O! Virtual Florida Race Challenge
Run Lake O! is a virtual race challenge inspired by a trail around the largest lake in the state: Lake Okeechobee. Distances range from 228 to 20 miles with 35 days to finish (until 8/1/2020). Finisher medals, race tech shirts, virtual badges and other goodies included in the registration fee. The race benefits two Lake Okeechobee region non-profits including Calusa Waterkeeper. Please consider a donation.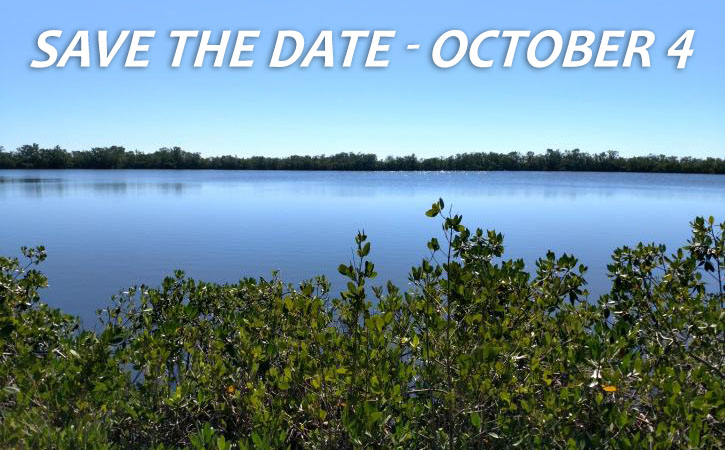 Estero Movie Premiere & Online Benefit
Mark your calendars for Sunday, October 4th and plan to join us for an exclusive online benefit event and the virtual release of our newest documentary!
Join us in celebrating the 30th anniversary of the designation of the Estero Bay tributaries as Outstanding Florida Waters. This film made possible by a grant from CHNEP will also highlight the neighboring communities that surround and enjoy the magnificent Estero Bay watershed.
Celebrating 25 Years - Founded in 1995
We are excited to release our Anniversary Commemorative publication recognizing our 25-year history, starting as CRCA – Riverwatch in 1995. This expanded souvenir newsletter is chock full of historical accounts from our founding and early years, along with a focus on key issues throughout our watershed.
Please consider adding $25 to your next donation to salute our anniversary!
CALUSA WATERKEEPER MISSION
To Protect and Restore the Caloosahatchee River from Lake Okeechobee to the Coastal Waters.
Calusa Waterkeeper
PO Box 1165
Fort Myers, FL 33902