Support the Safe Waterways Act, to Provide Broader and Consistent Public Notification of Fecal Contaminated Waterways
Nearly one million acres of coastal estuaries and nine thousand miles of Florida's streams and rivers are verified impaired for fecal bacteria. However, no state requirement exists to consistently inform the public of this threat to their health. The recently filed bills SB 604 and HB 393, termed the Safe Waterways Act, aims to solve this problem. The legislation will require county health departments to post and maintain warning signs at additional public bathing places that have been verified impaired for fecal pollution. Signage would be present until the waterbody meets state water quality standards, which would provide additional incentive to speed up restoration efforts.
Video Introduction:
We Have a Right to Know if Florida Waters Are Safe
Please help urge Florida legislators to make public notification of fecal bacteria contamination in our waterbodies more comprehensive and consistent.
John Cassani Guest Opinion:
Legislation Proposed Enabling Your Right to Know if Florida Waters are Safe
One very important right-to-know issue that goes largely unresolved is the right to know if the waters you recreate in are safe. Residents and tourists seek Florida waters for many forms of recreation, including paddling, skiing, surfing, swimming, boating and diving. Read More
Proposed Law Would Warn of Poop-polluted Waters Where People Boat, Wade and Fish
A new bill introduced in the Florida Senate and championed by the nonprofit Calusa Waterkeeper would close the gap in the nearly million acres of estuaries and 9,000 miles of streams and rivers the state has verified are polluted with fecal bacteria. Read Article
Critics 'Not Totally Sold' on Army Corps' New Plan for Lake Okeechobee Releases
Dozens of stakeholders met to talk about recent changes to a still-controversial plan to govern Lake Okeechobee releases. Paul Gray, Audubon Florida's director of science, offered a cautionary tale about becoming strictly wedded to policies that don't necessarily make ecological sense. Find Out Why
Census Shows Threat to Wildlife & Water as Millions of Newcomers Feed Development
Florida's soaring population is good for business, but there may be a hidden price: the health of the state's life-sustaining environment. The Sunshine State added almost 3 million people in the past 10 years, muscling into the No. 3 spot in the nation. See Why
Report Shines Spotlight on Southwest Florida's Water Issues
A state report shows trouble in Southwest Florida's water. Scientists warn that areas of our water are polluted with nutrients and bacteria. While the findings are no surprise to those who sample and study our waterways, the unwanted attention could be a much-needed wake-up call.
Calusa Waterkeeper is happy to welcome our new intern, Robin Serne. Robin is a graduate student in the FGCU Environmental Studies program, focusing on conservation and nonprofit management. Before moving to Florida to attend graduate school, Robin lived in coastal North Carolina. Learn More
Please Save these Important Dates
Drinks, Dialogue, & Documentary
Join us for this in-person event on Wednesday, January 12, 2022 from 6:30-8:30 at the Collaboratory in Fort Myers. View our documentary, Waterborne, talk to Calusa Waterkeeper John Cassani and enjoy complimentary craft beer from Millennial Brewery as well as wine and light snacks.
Proceeds from ticket sales and raffle will help to fund CWK advocacy efforts. Stay tuned for more info!
It is the giving time of year, and we are reaching out to ask you to give to Calusa Waterkeeper this holiday season. Your gifts can help protect the water that brings our families and friends together all year long. Your contributions will help us build strength to fight for drinkable, fishable, and swimmable water in Southwest Florida.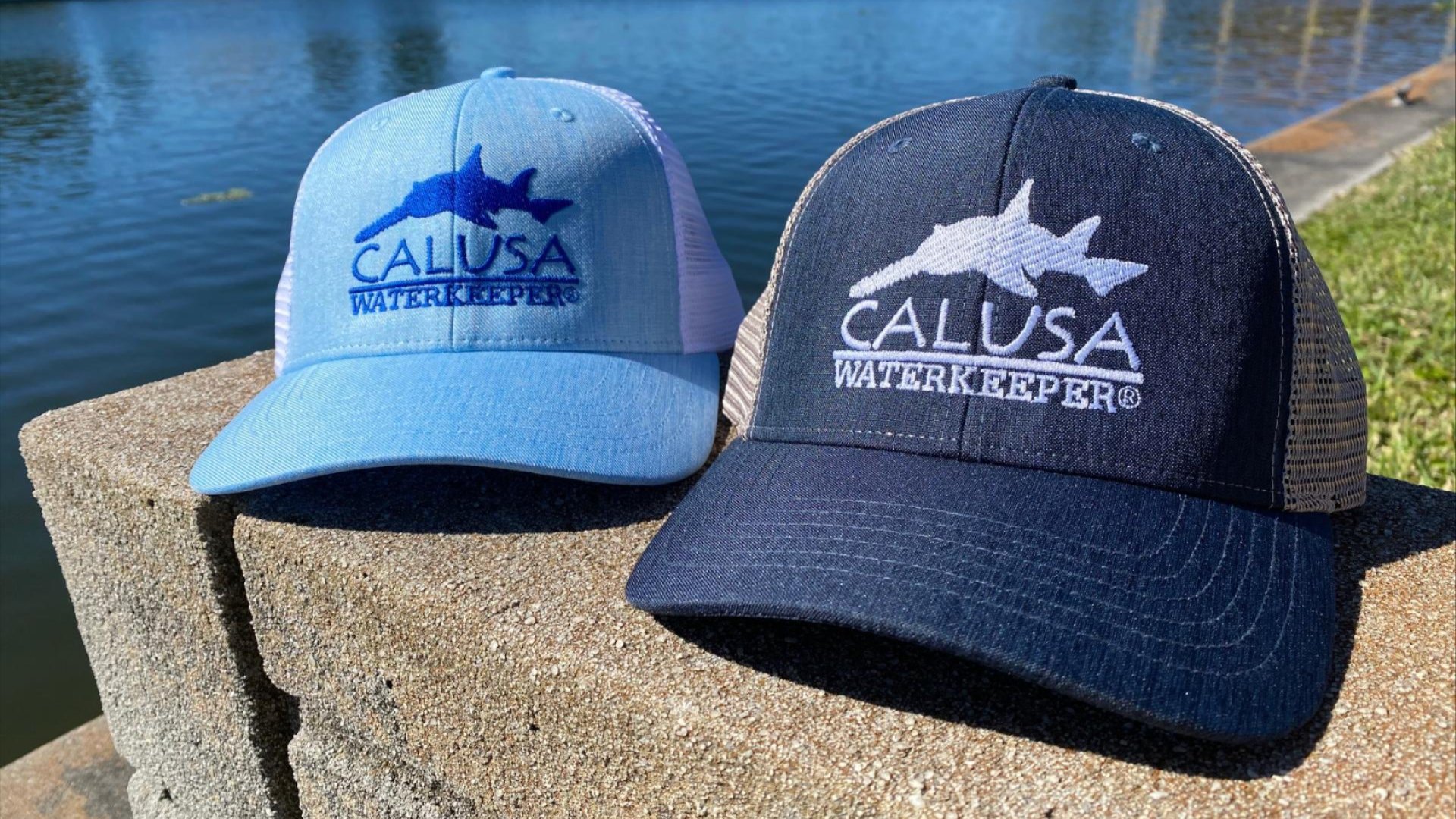 BONUS! As a thank you, the first 50 people to contribute $150 or more will receive their choice of a new limited edition Calusa Waterkeeper hat! All contributions are tax-deductible, and allow us to work to protect our piece of paradise.
CALUSA WATERKEEPER MISSION
To Protect and Restore the Caloosahatchee River from Lake Okeechobee to the Coastal Waters.
Calusa Waterkeeper
PO Box 1165
Fort Myers, FL 33902