Originally published by The News-Press on October 27, 2021 by Amy Bennett Williams
Are you splashing in poopy water if you roll your kayak in the Imperial River, take a tumble from––— your paddleboard into Whiskey Creek or wade in to untangle a bream snagged around a shopping cart in Billy Creek? The short answer is yes.
All these popular Fort Myers- and Naples-area waterways are polluted with fecal bacteria. But because they're not beaches, you'd likely not find out about the contamination unless you went digging through an obscure state database.
A new bill championed by the nonprofit Calusa Waterkeeper introduced this week in the Florida Senate would close that gap in the nearly million acres of estuaries and 9,000 miles of streams and rivers the state has verified are polluted with fecal indicator bacteria.
What are the Safe Waterways Act, Senate Bill 604 and House Bill 393?
The Safe Waterways Act, Senate Bill 604 and House Bill 393, would make Florida's health department post the same warning notices it does on swimming beaches.
Sponsored by Florida Sen. Lori Berman (D-Delray Beach) and Rep. Yvonne Hayes Hinson (D-Gainesville), the law would require county health departments to post and maintain warning signs at other public bathing places tainted by fecal coliform or enterococci bacteria by the Florida Department of Health. Those signs would have to stay up until the waterbody meets state water quality standards, which would provide additional incentive to speed up fixes, says Calusa Waterkeeper John Cassani.
High counts of these bacteria mean the water's not safe to be in. Swallowing, swimming or wading in contaminated water can cause woes including diarrhea, nausea, rashes and eye irritation.
Though the problem has grown exponentially with Florida's swelling population, "restoration has not kept pace with the increasing and widespread rate of impairment," Cassani said. ""For too long, public waters contaminated with fecal bacteria have gone without public notification of the health risk. Many of Florida's waters designated for recreation have fecal bacteria levels consistently above the threshold the Florida Department of Health uses to close coastal beaches, yet on-site signage to indicate the specific risk is lacking"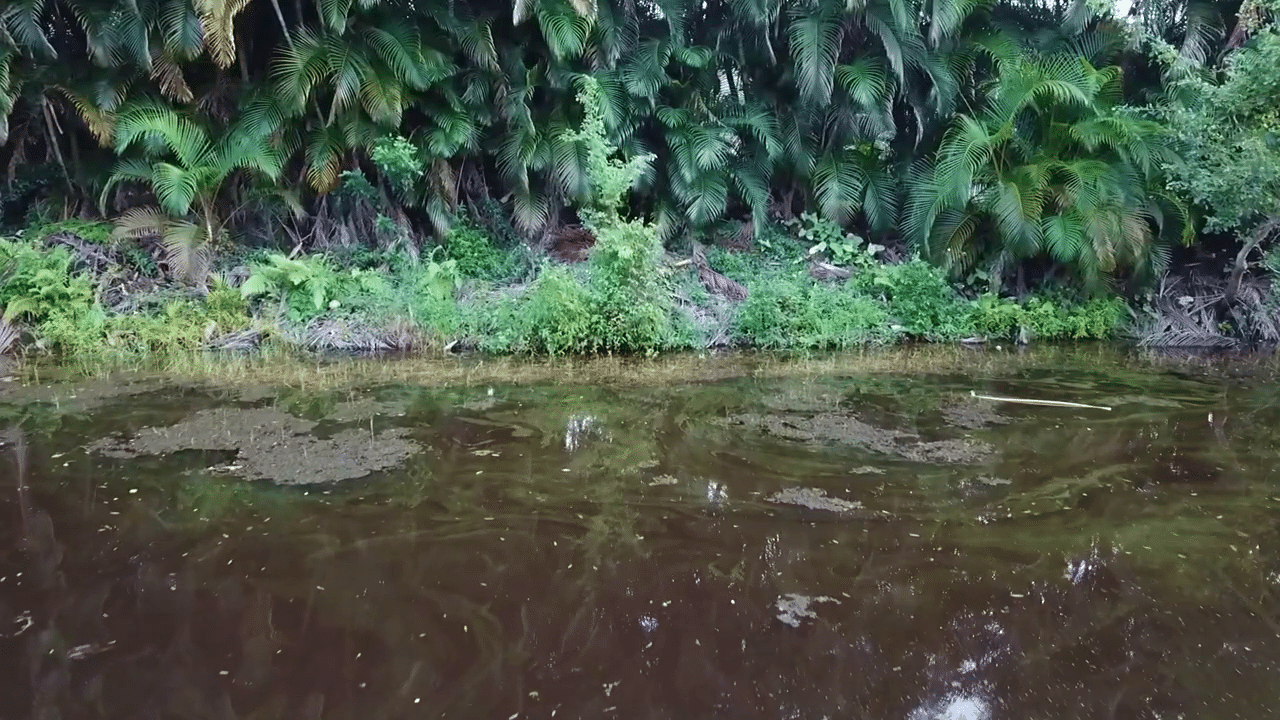 Hayes Hinson said the solution is a long time coming: "This important piece of legislation notifies the public of a severe health concern that has been ignored by state agencies for years," she said in a statement. "The required signage will be a constant reminder of the problem while serving as an incentive to accelerate the restoration of Florida's impaired water bodies. Clean water is vital to the health of our communities, and access goes beyond just drinking water."
Many sources contaminate Florida's waterways, including untreated stormwater, old and poorly functioning sewage treatment plants, leaky septic tanks, and animal waste. The problem has grown exponentially as Florida's population has exploded, but restoration has not kept pace with the increasing and widespread rate of impairment, Cassani said. As the law stands currently, there's no statutory requirement to inform the public of such threats to their health.
The bottom line, he said: Floridians and visitors have the right to know if the waters they swim and recreate in are safe.
And that's what Berman hopes the bill will fix. "At any given time, thousands of Floridians are unknowingly swimming in fecal contaminated waters," she said. "The Legislature needs to crack down on wastewater pollution to address this crisis on the front end, but in the interim, Floridians and tourists should be given full transparency."