Calusa Waterkeeper Program Staff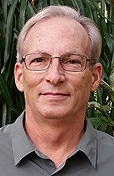 John Cassani
Calusa Waterkeeper
John's professional career as an ecologist started here in Lee County in 1978 after receiving degrees in Biology and Fish and Wildlife. From 1978 to 2014 he worked as a resource manager for local government, managing waterways of Southwest Florida. He has authored both peer-reviewed scientific publications and popular media sources on resource management, history, water policy and conservation issues. His service on advisory boards, his commitment to community and involvement with land and water conservation has led to recognition from various civic groups, Including the Florida Audubon Society, Estero Bay Agency on Bay Management, Lee County Government, the Everglades Coalition, the American Fisheries Society, and the Alberta provincial government. In November 2016, John accepted the position of Calusa Waterkeeper, a member of the international Waterkeeper Alliance.

Trisha Botty
Executive Director
Trisha Botty has 15+ years of experience driving social change by leading innovative programs, strategies, collaboration, capacity building and campaigns while building meaningful and authentic relationships that lift up people, organizations, and communities. Her experience comes from her work in government, philanthropy, labor, organizing, and nonprofits in D.C., New York, and Southwest Florida. Ms. Botty graduated from the State University of New York at Oswego with a Political Science degree. She is a life-long learner and is currently working on her master's degree at the University of Florida College of Journalism and Communications with a concentration in Public Interest Communication. She was a 2020 recipient of the 40 under 40 award from Gulfshore Life. Trisha grew up in Upstate New York near the Great Lake Ontario and enjoys the outdoors and sunsets. She resides with her husband and two active children on a freshwater canal in Southwest Florida.

Cindy Swisher
Administrative Coordinator
Originally from Ohio, Cindy spent most of her life in Michigan. In 2007 she left the Great Lakes for Florida's Gulf coast. Cindy and her husband, Keith, have seven adult children and nine grandchildren. In 2019, after a 40-year hiatus, Cindy graduated from the University of South Florida. She is committed to the support and defense of our waterways and the guarantee of clean water for all.

Robin Serne
Paid Intern
Robin is a graduate student in the FGCU Environmental Studies program, focusing on conservation and nonprofit management. Robin is an avid birder and has enjoyed living in SW Florida and exploring our local ecosystems. She enjoys educating the public about our estuaries while leading kayak ecotours of Rookery Bay with Rising Tide Explorers. Before moving to Florida for graduate school, she worked at a wildlife hospital in coastal North Carolina. Robin is excited to work with the Calusa Waterkeeper because they are one of the first organizations she turned to as an essential resource on water quality for the local community.

Jim Watkins
President
Jim has been visiting Florida since the 1950's and went to the University of Miami in the 60's. He's been a waterfront property owner here since 2004. He has served as President of numerous Boards of water quality watch dog groups, such as the Clark Fork Coalition and the Rock Creek Alliance as well as founding the Kaniksu Land Trust. He is an avid boater and fisherman and attended the first class for Waterkeeper Rangers.

Jason Pim
Vice President
Jason is a Southwest Florida native, business owner and boater. With roots in Cape Coral since 1972, the Pim family enjoys regularly sailing and fishing throughout Florida and the Bahamas. Over the years, Jason has become increasingly active in working to conserve local waterways and lands, advocating at a variety of coalitions, citizens groups and governing bodies. Jason hopes to ensure future generations enjoy the unique natural resources he experienced while growing up in the SWFL outdoors. 

Ruth Watkins
Treasurer
Ruth Watkins has over 30 years experience working for water quality-focused environmental organizations in the Pacific Northwest. Much of that time was spent coordinating with agencies, local governments and diverse groups to undertake multifaceted projects to protect vulnerable water resources.

Kathy J. Cookman
Secretary
BS, CSTR, CAISS, EMT-P, FMNP, CWKR
Born in 1959, Kathy grew up in central Ohio and has a passion for manatees. For several years, she was a Docent and "Manatee Coast" Region Leader at the Columbus Zoo & Aquarium. She is a Florida Master Naturalist, Calusa Waterkeeper Ranger, a volunteer of CROW and co-owner of Manatee & Eco River Tours.
2021-2022 Board of Directors

Manuel Aparicio IV, PhD
Director
"Manny" is a native Floridian, but his career as a computational neuroscientist led him elsewhere, both with IBM and founding his own data analytics company, Saffron Technology. In addition to many patents, publications, speaking and teaching engagements, he served IBM as a board director for two international non-profit organizations. He received his doctorate from USF in Applied Experimental Psychology, including study of Environmental Psychology. Now retired and living in Fort Myers with his wife of 40 years, Manny is a CWK Ranger and board member, concerned for public health while enjoying our precious local waters.

Chuck Avery
Director
As a construction executive, Chuck lived and worked where great rivers, the Colorado, Mississippi, and the Nile, had major impacts on peoples lives. Now retired, he kayaks the Estero Bay, Spring Creek, and the Gulf. A member of numerous environmental organizations, he co-founded his community Eco Club in order to get residents aware and involved in local issues.

Solemi Hernandez
Director
Mother to two wonderful young boys, who motivate her ongoing environmental justice work, she is enrolled as a Political Science student at FGCU and has been a grassroots activist and community organizer for years. She volunteers for organizations advocating for the environment and Everglades restoration, and is inspired to create the political will for climate solutions.

John Paul
Director
John R. Paul, III is a fourth-generation citrus farmer and owner of Car Two Citeu Brokerage and Paulopolis Natural Products. He also manages properties for various uses such as agriculture and industrial. John Paul is a maverick, determined to be both an agriculturalist and an environmentalist. John Paul served as the president of CRCA/Calusa Waterkeeper from April 2015 to April 2017.

Howard Simon
Director
Howard Simon retired after serving in Michigan and Florida as the American Civil Liberties Union's most senior state Director. He organized Clean Up Okeechobee Waters, a project with doctors and scientists to address the public health threat of Harmful Blue-Green Algae. Simon received a Ph.D. from the University of Minnesota.

Nikki Tinsley
Director
Nikki spent her career evaluating the success of government programs including serving as the Inspector General for the Environmental Protection Agency. Prior to moving to Florida, she was also a member of the Citizens Advisory Committee to the Chesapeake Bay Executive Council, advising Bay State Governors on the Chesapeake Bay restoration. She has a master's degree in management and is a Certified Public Accountant.
Committees
Board Advisory Committee

Executive Committee

Finance and Fundraising Committee

Nominating Committee

Legal, Regulatory and Policy Advocacy Committee

Membership, Volunteers and Interns Committee

Program and Events Committee