Issue:
C-43 West Reservoir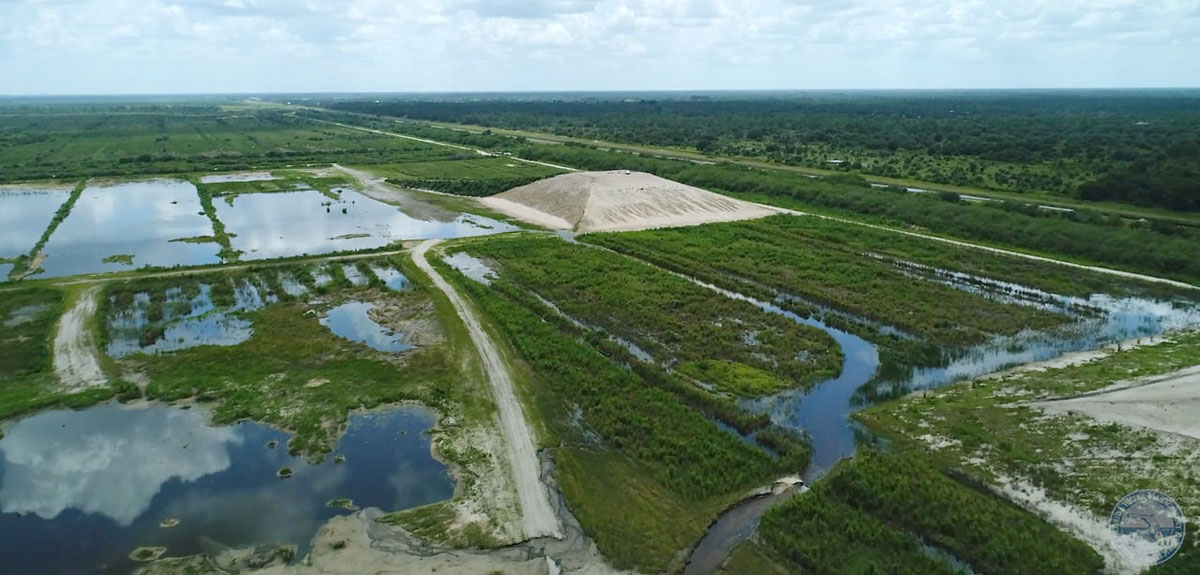 Caloosahatchee Water Storage
The C-43 West Reservoir is an above-ground, water storage project that will cover 9,000 acres in western Hendry County. As conceived, the C-43 reservoir will provide some excess wet season water storage capacity when the Caloosahatchee River has too much fresh water. However, its primary function would be to augment flows to the Caloosahatchee Estuary when during the dry seasons, the estuary becomes too saline. The primary problem with the project is that it lacks a water quality component. When the weather warms, the C-43 reservoir will become an incubator for harmful algal blooms (HABs), more commonly known as blue/green algae.
By design, this water storage project lacks a water treatment component. However, under the direction of new Florida Governor Ron DeSantis, the C-43 West Reservoir may receive a natural filter marsh as stated in the Governor's 2019 Executive Order for the Environment.
Resources & Presentations
C-43 West Reservoir
Conclusion and Recommendations
The C-43 reservoir, as designed, will promote the growth of algae including the harmful toxin-producing species collectively referred to as blue-green algae. Future design or design changes must include a water quality treatment component.
The C-43 reservoir, as designed, creates a safety issue related to berm or dike failure. The engineering plans need extensive scrutiny with possible design revisions.
The C-43 reservoir has marginal cost-benefit attributes. Alternatives such as regulatory reform make more sense than expensive infrastructure projects.
A conceptual alternative or enhancement of the current C-43 reservoir design should include additional storage north and south of Lake Okeechobee enabling greater "balancing" performance of the Lake with regard to water supply and excess discharge to the Caloosahatchee Estuary. Such additional storage could allow for greater design flexibility and thus could include a water quality component for the C-43 reservoir.