Become a Certified Ranger
The Ranger Academy is an educational and training resource for volunteers interested in working with the Calusa Waterkeeper in Southwest Florida. Rangers volunteer as citizen monitors of area waterways and will be trained to conduct surveys and report conditions and observations while on local waters. Volunteers set their own schedules and monitor in project area zones of their choice. Participants should have access to area waters by boat or paddlecraft.
Meet Our Amazing Volunteer Rangers!
Our Rangers have been observing a large swath of Southwest Florida, as evidenced by this Water Reporter map of posts from 2018.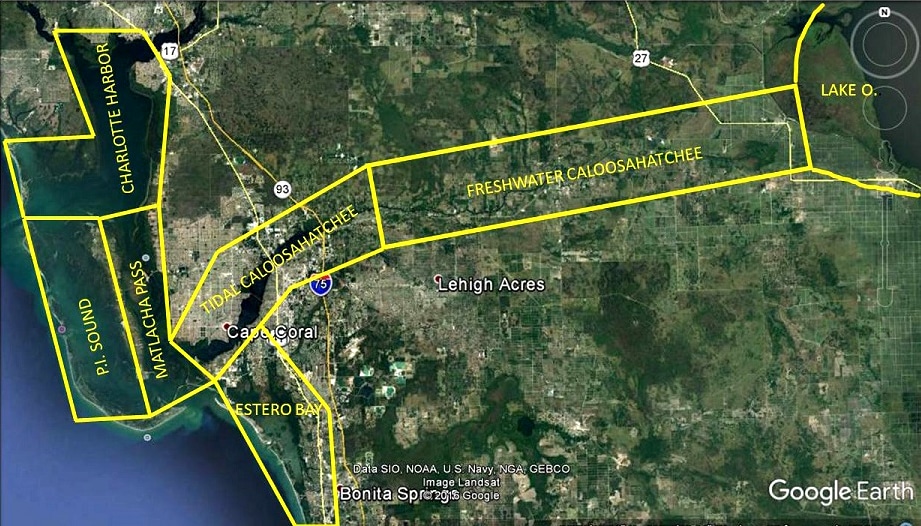 Calusa Waterkeeper Ranger Zones
Lake Okeechobee
Freshwater Caloosahatchee
Tidal Caloosahatchee
Matlacha Pass
Pine Island Sound
Charlotte Harbor
Estero Bay
Typically our Tidal Caloosahatchee and Estero Bay groups are the zones with the most interest and manpower. We would love you have you volunteer for any zone you are most interested in!