Issue:
Bacteria Monitoring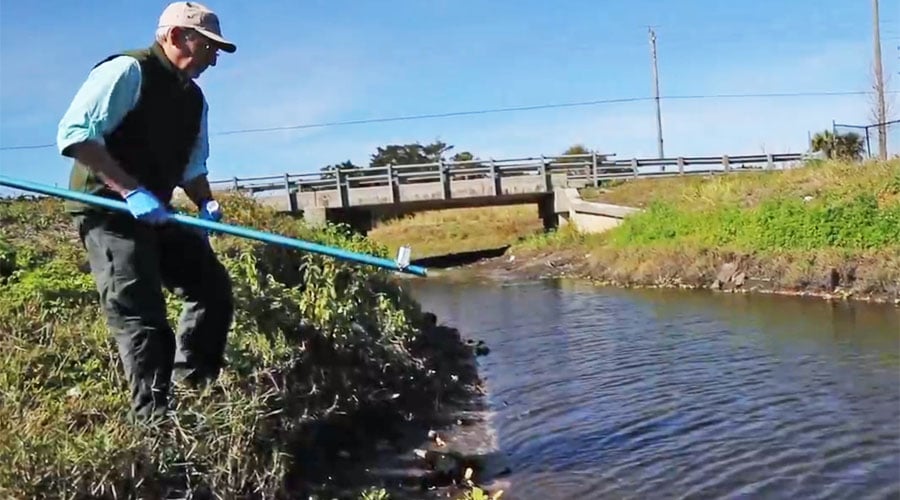 Fecal Indicator Bacteria (FIB)
Bacteria contamination plaguing Florida waterways has arguably reached a crisis point. For example, Billy's Creek, a tributary flowing into the Caloosahatchee near downtown Fort Myers, has long been a hot spot for Enterococci bacteria. Enterococcus is used as an indicator of fecal contamination which can carry disease-spreading bacterium such as E. Coli.
Independent testing of several Lee County waterways is routinely performed by Calusa Waterkeeper staff and volunteer rangers. Test results are determined in our independent lab and at Florida Gulf Coast University (FGCU) depending on the number of samples. Calusa Waterkeeper's close watch of local creeks has compelled more monitoring by the Florida Department of Environmental Protection.
Enterococci bacteria can cause gastrointestinal illness, infections and rashes. Fecal indicator bacteria tests high in several Southwest Florida creeks both in the wet and dry season, but is commonly driven by stormwater runoff which carries bacteria into area waterways.
Updates & Action
Fecal Indicator Bacteria (FIB) Sampling
Guidelines for Sampling Fecal Bacteria in Surface Waters
It should be noted that we are not measuring or observing fecal matter in the water. These tests measure for fecal indicator bacteria, specifically enterococci. 
Bacteria sampling results throughout 2019 show occurrences of serious contamination, especially in the upper reaches of Lee County tributaries.
Contamination values have routinely been found at many times the EPA Beach Action Value of 70 MPN.
Even with these high levels of contamination, few if any warning signs are typically posted.
Both Lee County and municipal officials have been made aware of this issue.
FIB Sampling Archives
(click images to enlarge view)
Related News Stories
Fecal Indicator Bacteria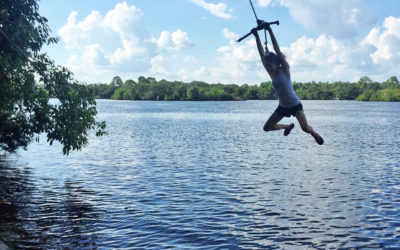 The current Florida Department of Health (FDOH) policy at the county level is inconsistent. The only waters routinely monitored are the coastal beaches. It's rare when signage warning of fecal bacteria is implemented, often at the discretion of local politicians who have no training in public health.