Advocacy & Action
Vertical Oyster Gardens
The urgency of restoring our water quality in Southwest Florida is well documented and was exacerbated greatly by Hurricane Ian. One of the best nature-based solutions is to create new oyster reefs in our estuary, and let them go to work for us! 
Oysters create habitat for fish, crabs, shrimp and more.
Oysters create a place for mangroves to take root and protect our shorelines
Oysters are food for wildlife, including fish, birds, crabs and other animals
Each oyster can filter 50 gallons of water per day – helping to clean our waters! 
Vertical oyster gardens (VOGs) are made of recycled oyster shell from local restaurants, and are suspended from docks to create surfaces for juvenile oysters to attach and develop.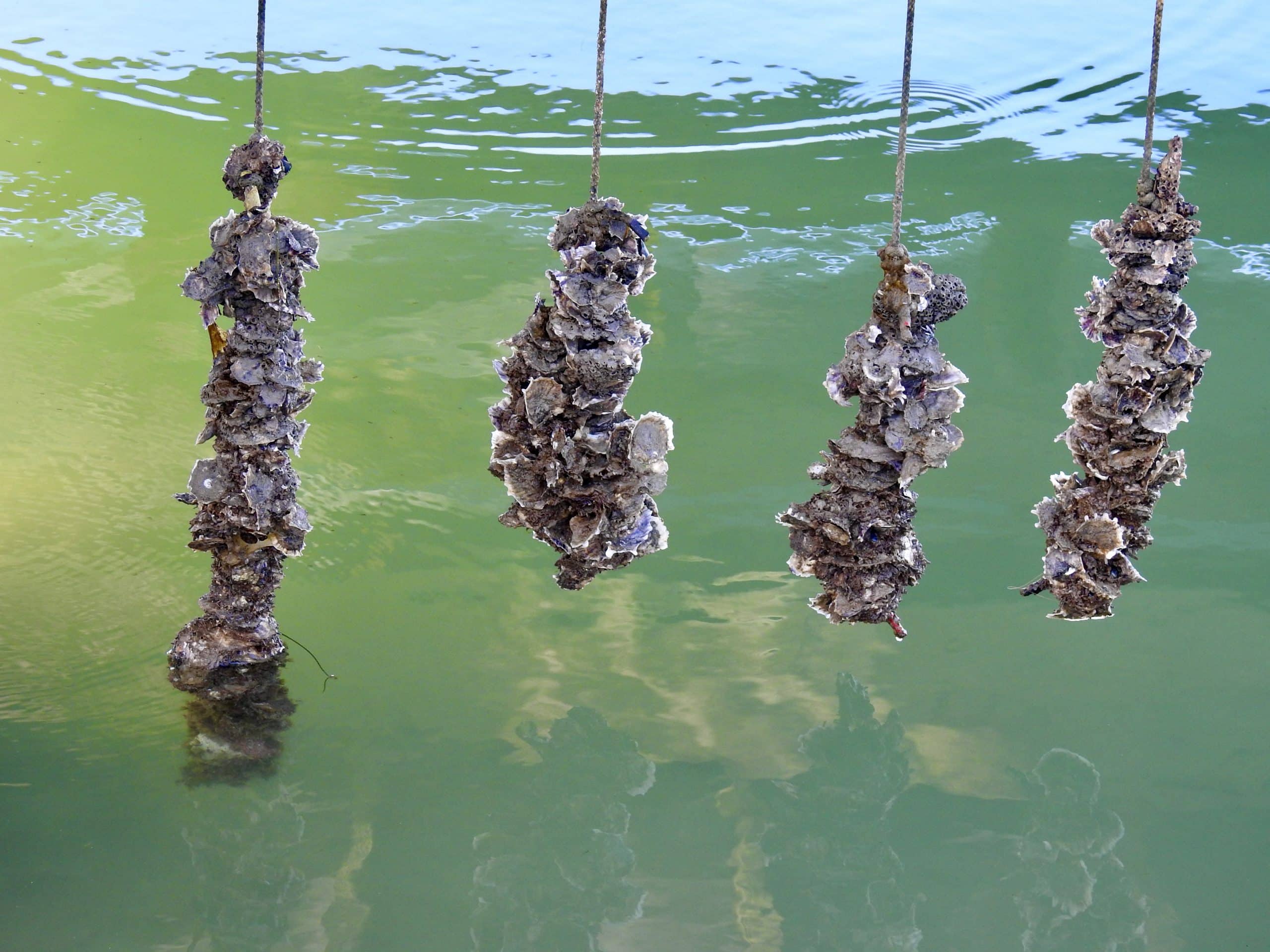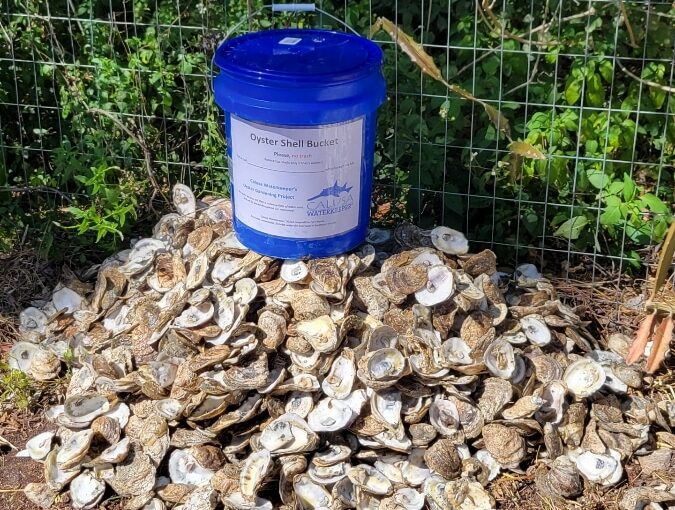 In our VOG project, Calusa Waterkeeper volunteers will build oyster gardens by collecting oyster shells from local restaurants, stringing them onto wire, and hanging them underneath local docks. (Between collection and stringing the shells will be stored outdoors for 6 months to rid them of any pathogens or disease).
The Goal
Each of the oyster gardens should become home to hundreds of oysters, potentially filtering billions of gallons of water over their lifetime.
The project may also help identify problem areas in our watershed where water quality conditions are not able to support or sustain oyster life.
How Can You Help?
There are a number of ways you can get involved over the course of this project:
Donate five gallon buckets with lids
Volunteer to pick-up oysters from local restaurants
Help string oysters (Seminar date TBA, Summer 2023)
Volunteer a dock location to install the oyster strings (Fall 2023)
Any questions or inquiries should be directed to Calusa Waterkeeper Director of Engagement and Advancement, Robin Serne.
Thank you to participating local restaurants!