Calusa Waterkeeper supports the Right to Clean Water initiative organized by the Florida Rights of Nature Network. Please consider signing the petition and helping collect signatures to have this initiative placed on the 2024 state-wide ballot.
Join us in establishing this endowment to perpetually support Calusa Waterkeeper's water quality programs and advocacy efforts in Southwest Florida.
Calusa Waterkeeper is guided by science to protect our water quality and human health. We fill a unique niche in Southwest Florida and would value your support!
Fighting for Drinkable, Fishable, Swimmable Water
Volunteer Hours and Counting
Calusa Waterkeeper is a non-profit organization dedicated to the protection of the Caloosahatchee River & Estuary in Southwest Florida. This includes Lake Okeechobee & Estero Bay, plus the near-shore waterways of Lee County. We strive to achieve this mission through education and promotion of responsible use and enjoyment by all people.
"
Thank you for all that you're doing to improve our water quality and to educate us on changes we ourselves can make to help.
"
Vicky C.
Cape Coral
"
I have come to value the work of the Calusa Waterkeeper and its important voice in our community advocating for cleaner water. Keep up with the good work!
"
Stephen B.
Clewiston
"
We appreciate all that you do for our community and water quality. Great Job! Thank you, The Jensens.
"
Jensen's Marina
Captiva
"
Thank you Calusa Waterkeeper and John Cassani for all you do to educate the public about the water quality crisis we are facing in SWFL.
"
Denny S.
Fort Myers
"
Thanks to CWK for relentlessly using science and public outreach to fight for clean water in SW Florida! We all benefit.
"
Gerri R.
Fort Myers
"
I have learned so much as a volunteer Ranger with Calusa Waterkeeper. Excited to continue!
"
Mark D.
North Fort Myers
"
Happy to renew our membership and keep you on the front lines. Thank you for all you do.
"
Scott & Christine M.
Cape Coral
Explore the Issues
Waterways around the world are under attack by pollution and mismanagement. Southwest Florida is no different.
Calusa Waterkeeper is focused on several local action items as well as state and national policies affecting our waters and quality of life.
We think you'll agree, these are causes worth fighting for.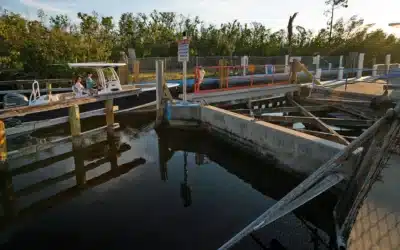 Several high-profile groups and nonprofits bowed out of a legal challenge to keep Cape Coral's Chiquita Boat Lock, a nearly 50-year-old manmade barrier, in operation, citing fears of massive attorney's fees and alleged "intimidation" by the city.
The city's latest request to remove the lock should be denied on many of the same grounds that it was denied on a few short years ago in Administrative Law Judge Francis Ffolkes' December 2019 ruling.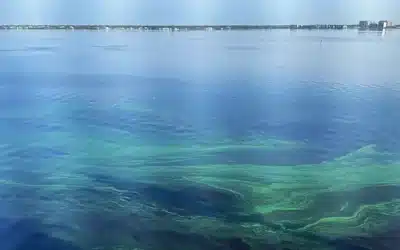 So far this summer, Army Corps officials have been releasing Lake Okeechobee water in pulses as the lake level rises and the wet season continues, which is leading to blue waters of the Caloosahatchee Estuary and connected waterways to turn green with algal blooms.