Join the Right to Know movement and help support the Florida Safe Waterways Act by writing or calling your legislators and expressing your support.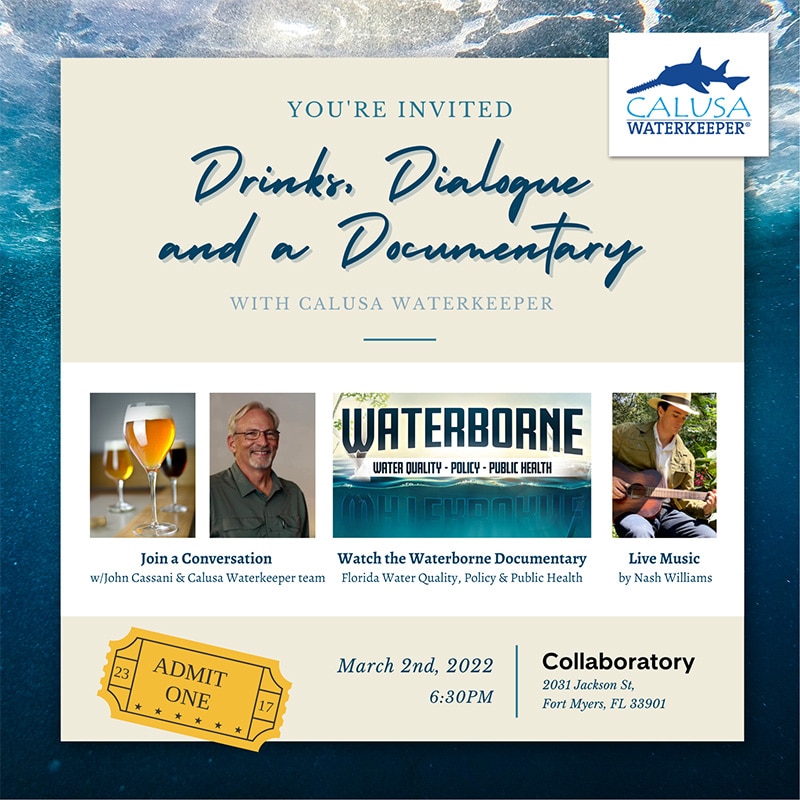 Enjoy Drinks & Dialogue and a Documentary with Calusa Waterkeeper on March 2, 2022 at the Collaboratory in Fort Myers.
Finding information about current water quality conditions can be confusing. Visit our dashboard for links to some of the key monitoring sites.
Fighting for Drinkable, Fishable, Swimmable Water
Calusa Waterkeeper is a non-profit organization dedicated to the protection of the Caloosahatchee River & Estuary in Southwest Florida. This includes Lake Okeechobee & Estero Bay, plus the near-shore waterways of Lee County. We strive to achieve this mission through education and promotion of responsible use and enjoyment by all people.
"
Thank you for all that you're doing to improve our water quality and to educate us on changes we ourselves can make to help.
"
Vicky C.
Cape Coral
"
I have come to value the work of the Calusa Waterkeeper and its important voice in our community advocating for cleaner water. Keep up with the good work!
"
Stephen B.
Clewiston
"
We appreciate all that you do for our community and water quality. Great Job! Thank you, The Jensens.
"
Jensen's Marina
Captiva
"
Thank you Calusa Waterkeeper and John Cassani for all you do to educate the public about the water quality crisis we are facing in SWFL.
"
Denny S.
Fort Myers
"
Thanks to CWK for relentlessly using science and public outreach to fight for clean water in SW Florida! We all benefit.
"
Gerri R.
Fort Myers
"
I have learned so much as a volunteer Ranger with Calusa Waterkeeper. Excited to continue!
"
Mark D.
North Fort Myers
"
Happy to renew our membership and keep you on the front lines. Thank you for all you do.
"
Scott & Christine M.
Cape Coral
Explore the Issues
Waterways around the world are under attack by pollution and mismanagement. Southwest Florida is no different.
Calusa Waterkeeper is focused on several local action items as well as regional and national issues affecting our water policy and quality of lives.
We think you'll agree, these are causes worth fighting for.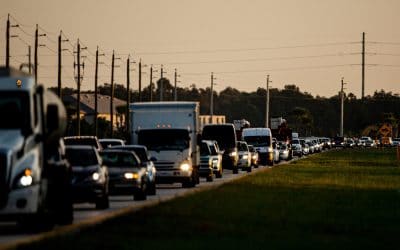 Florida's soaring population is good for business, but there may be a hidden price: the health of the state's life-sustaining environment. The Sunshine State added almost 3 million people in the past 10 years, swelling from 18.8 to 21.7 million and muscling into the No. 3 spot in the nation.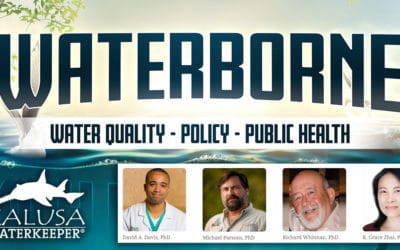 People have a right to know what is in the water and the potential health risks. Waterborne is a documentary film exploring the public health impact of harmful algal blooms and waterborne containments. Hear from scientific experts and officials on how Florida's policies fail to reduce the occurrence of HABs and bacteria contamination and inadequately protect the public from exposure.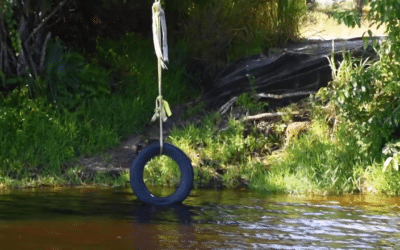 A new bill championed by the nonprofit Calusa Waterkeeper introduced this week in the Florida Senate would close that gap in the nearly million acres of estuaries and 9,000 miles of streams and rivers the state has verified are polluted with fecal indicator bacteria.