Please join us in asking Governor DeSantis to VETO the legislature's attempt to ban new local fertilizer ordinances throughout Florida.
Calusa Waterkeeper is guided by science to protect our water quality and human health. We fill a unique niche in Southwest Florida and would value your support!
Fighting for Drinkable, Fishable, Swimmable Water
Volunteer Hours and Counting
Calusa Waterkeeper is a non-profit organization dedicated to the protection of the Caloosahatchee River & Estuary in Southwest Florida. This includes Lake Okeechobee & Estero Bay, plus the near-shore waterways of Lee County. We strive to achieve this mission through education and promotion of responsible use and enjoyment by all people.
"
Thank you for all that you're doing to improve our water quality and to educate us on changes we ourselves can make to help.
"
Vicky C.
Cape Coral
"
I have come to value the work of the Calusa Waterkeeper and its important voice in our community advocating for cleaner water. Keep up with the good work!
"
Stephen B.
Clewiston
"
We appreciate all that you do for our community and water quality. Great Job! Thank you, The Jensens.
"
Jensen's Marina
Captiva
"
Thank you Calusa Waterkeeper and John Cassani for all you do to educate the public about the water quality crisis we are facing in SWFL.
"
Denny S.
Fort Myers
"
Thanks to CWK for relentlessly using science and public outreach to fight for clean water in SW Florida! We all benefit.
"
Gerri R.
Fort Myers
"
I have learned so much as a volunteer Ranger with Calusa Waterkeeper. Excited to continue!
"
Mark D.
North Fort Myers
"
Happy to renew our membership and keep you on the front lines. Thank you for all you do.
"
Scott & Christine M.
Cape Coral
Explore the Issues
Waterways around the world are under attack by pollution and mismanagement. Southwest Florida is no different.
Calusa Waterkeeper is focused on several local action items as well as state and national policies affecting our waters and quality of life.
We think you'll agree, these are causes worth fighting for.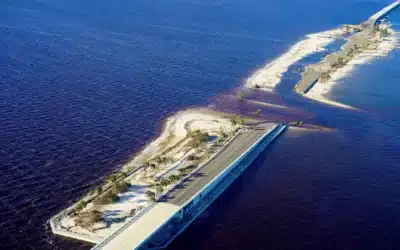 Presented by the Coastal & Heartland National Estuary Partnership (CHNEP), the 2023 Southwest Florida Climate Summit is open to the public on March 15th and 16th at the Collaboratory in downtown Fort Myers and features Calusa Waterkeeper, Captain Codty Pierce.
Spring breakers are flocking to Florida in hopes of enjoying clear water and white sand beaches, but many are instead discovering red tide. Vacationers have posted photos on social media of dead fish washing up on the shores.
We're excited to announce the selection of Captain Codty Piece as the next Calusa Waterkeeper. Codty is a native of Lee County and lifelong outdoorsman, growing up fishing our area waters and spending many years observing the hydrology and environments of the watershed.