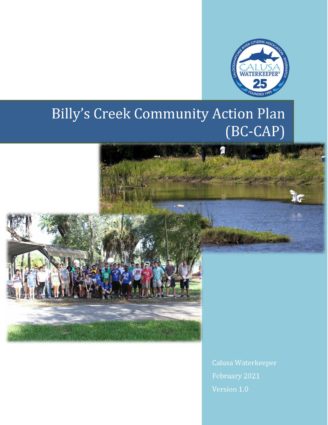 Learn more about our Billy's Creek Community Action Plan to address fecal indicator bacteria in this historic Fort Myers neighborhood.
Fighting for Drinkable, Fishable, Swimmable Water
Calusa Waterkeeper is a non-profit organization dedicated to the protection of the Caloosahatchee River & Estuary in Southwest Florida. This includes Lake Okeechobee & Estero Bay, plus the near-shore waterways of Lee County. We strive to achieve this mission through education and promotion of responsible use and enjoyment by all people.
"
Thank you for all that you're doing to improve our water quality and to educate us on changes we ourselves can make to help.
"
Vicky C.
Cape Coral
"
I have come to value the work of the Calusa Waterkeeper and its important voice in our community advocating for cleaner water. Keep up with the good work!
"
Stephen B.
Clewiston
"
We appreciate all that you do for our community and water quality. Great Job! Thank you, The Jensens.
"
Jensen's Marina
Captiva
"
Thank you Calusa Waterkeeper and John Cassani for all you do to educate the public about the water quality crisis we are facing in SWFL.
"
Denny S.
Fort Myers
"
Thanks to CWK for relentlessly using science and public outreach to fight for clean water in SW Florida! We all benefit.
"
Gerri R.
Fort Myers
"
I have learned so much as a volunteer Ranger with Calusa Waterkeeper. Excited to continue!
"
Mark D.
North Fort Myers
"
Happy to renew our membership and keep you on the front lines. Thank you for all you do.
"
Scott & Christine M.
Cape Coral
Explore the Issues
Waterways around the world are under attack by pollution and mismanagement. Southwest Florida is no different.
Calusa Waterkeeper is focused on several local action items as well as regional and national issues affecting our water policy and quality of lives.
We think you'll agree, these are causes worth fighting for.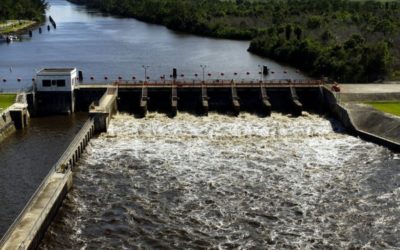 The Corps is planning on implementing a new set of regulations, called the Lake Okeechobee Systems Operating Manual, or LOSOM. We explore the ongoing decision-making process with John Cassani, Calusa Waterkeeper; and James Evans, Environmental Policy Director at SCCF.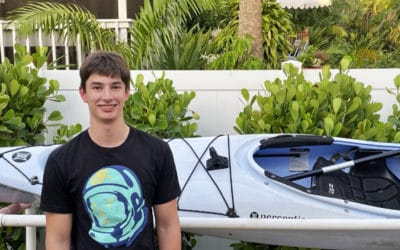 High school students Aydin Khan-Bridgers of Naples and Ava Spencer of Raleigh plan to spend a week kayaking around Pine Island Sound to help raise awareness of the deteriorating marine environment while conducting water tests for FGCU's Dr. James Douglass.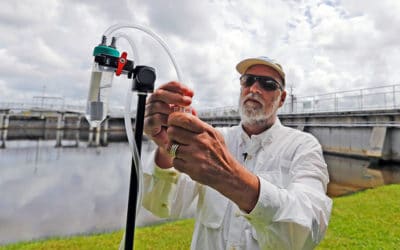 Calusa Waterkeeper is checking the air for cyanotoxins, produced by microscopic organisms that photosynthesize as plants do, but are indeed bacteria, even though they're commonly called blue-green algae. Some produce potent toxins that have been linked to grave health problems.