Waterkeeper Hefeweizen by Point Ybel Brewing Now Available to the Public
Monday, April 11, 2022, Calusa Waterkeeper spent a fun night at our annual meeting, debuting a new collaboration with Point Ybel Brewing Co., announcing our slate of board officers, and recognizing individuals who go above and beyond to protect and restore water quality. Forty-plus Calusa Waterkeeper members attended the event and debut of the collaborative beer flavor.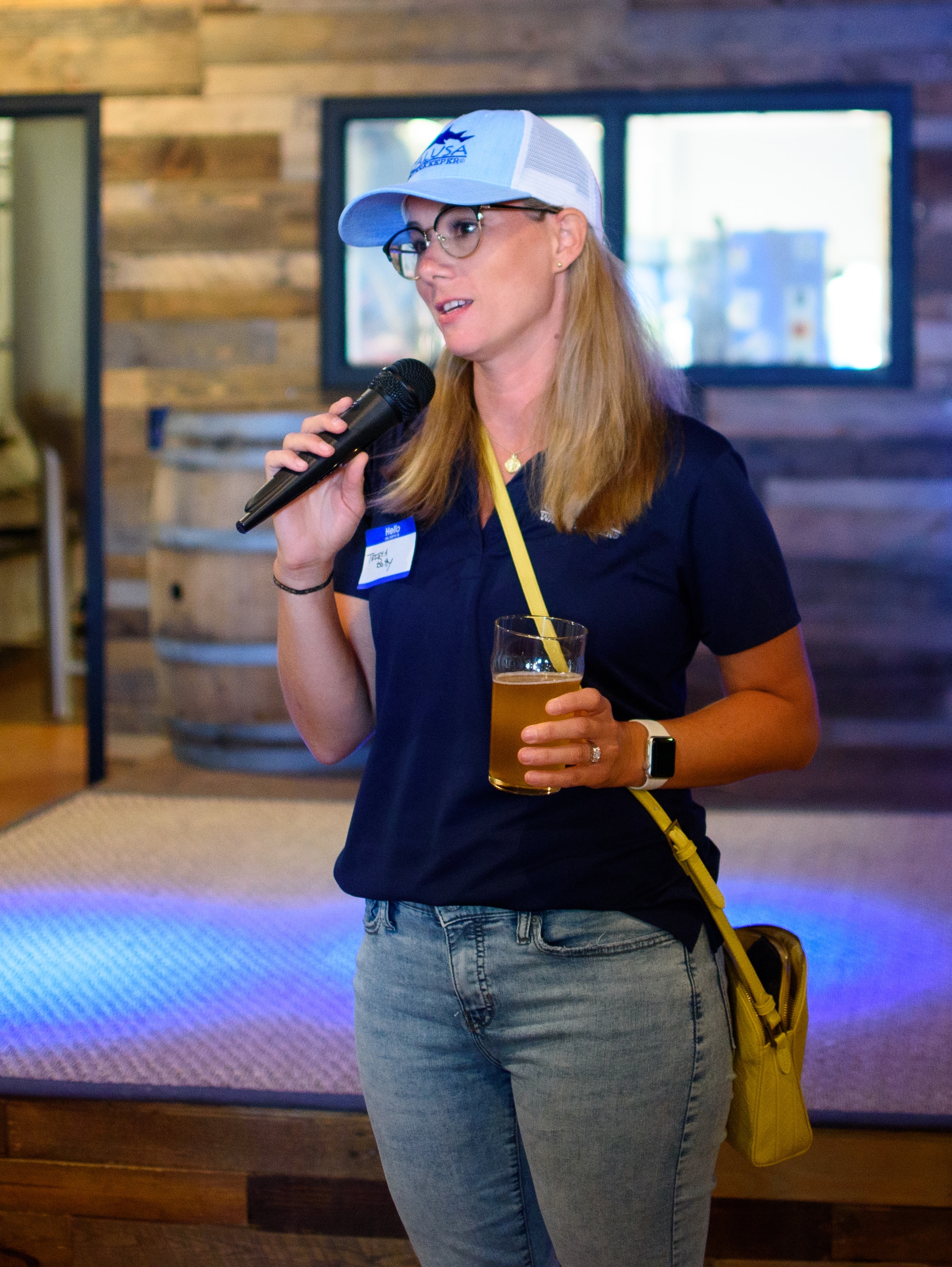 Executive Director Trisha Botty
Point Ybel crafted the "Waterkeeper Hefeweizen to give back to our local waterways by donating $1 per pint sold to Calusa Waterkeeper. "Collaboration is key to solving community problems. At Calusa Waterkeeper, our focus is to build meaningful collaboration that benefits both our partners and the water we strive to protect and restore," said Executive Director Trisha Botty. "Point Ybel Brewing Company is a business focused on giving back and cares about our local waterways and our piece of paradise here in SWFL. We are grateful for their partnership and support." Jordan Weisberg of Point Ybel Brewing echoed this sentiment, "Water quality is extremely important to us. Not only is water the main ingredient in beer, we also live, play, and breathe the water here. Using our platform to help bring awareness is what we are all about."
Several awards were announced during the meeting to acknowledge the importance of community support and collaboration. Calusa Waterkeeper awarded Ed and Chris Shinouskis, Calusa Waterkeeper Rangers, the Volunteer of the Year Award for their significant service to Calusa Waterkeeper and local advocacy in the Estero Bay region. Senator Lori Berman and Representative Yvonne Hayes Hinson received the Advocate of the Year Award for their introduction of the Safe Waterways Act in the 2022 Florida legislature. Dr. Mike Parsons, Ph.D. of Florida Gulf Coast University, and Amy Bennett Williams of The News Press received the Friend of Calusa Waterkeeper award to recognize their commitment to educate our community about important water quality issues and solutions.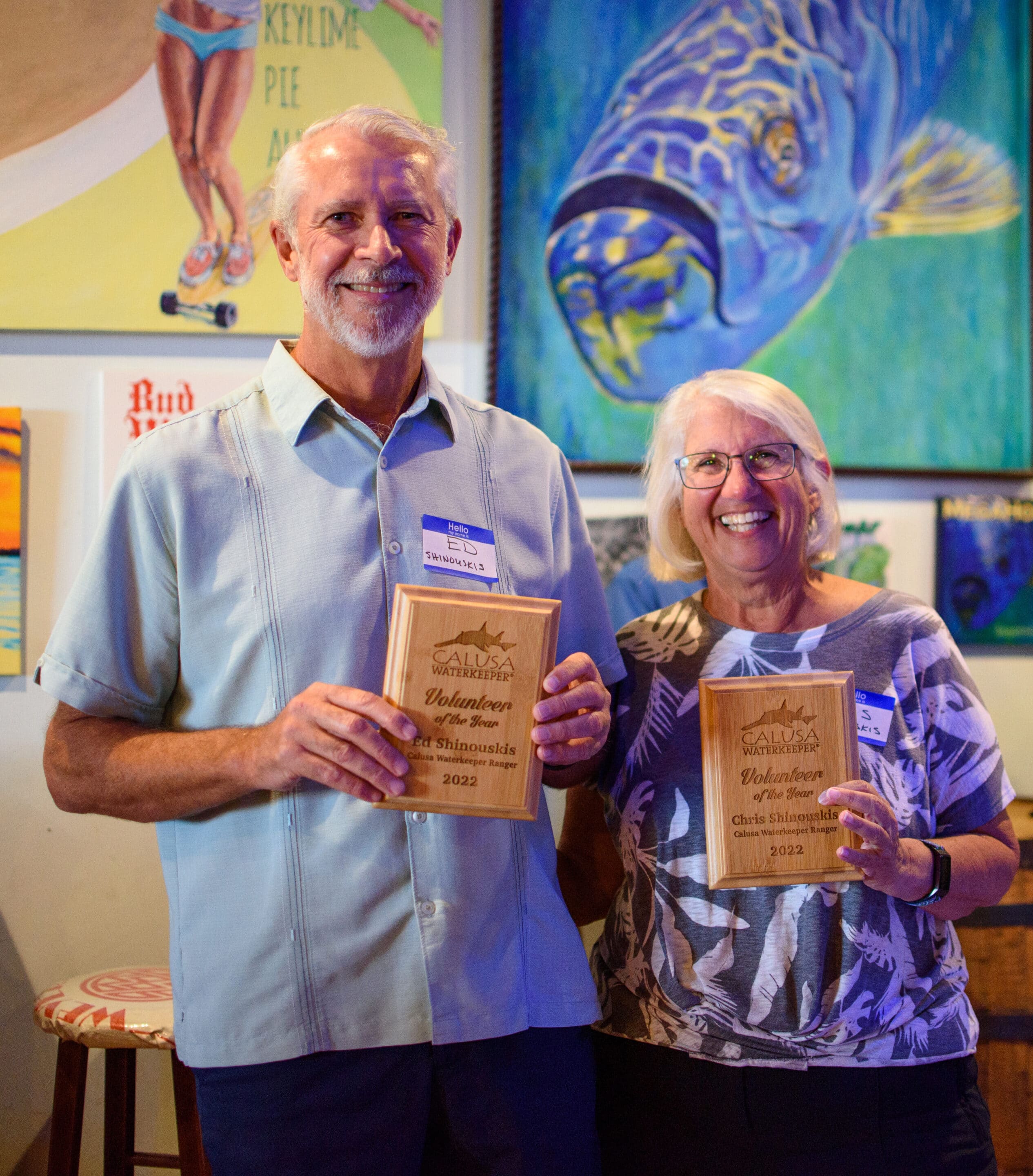 Thank you to all who were able to join us, and for those who couldn't – be sure to drop by Point Ybel Brewery to try the all-new Waterkeeper Hefeweizen!